One of the best things about social media is that it has given a platform to those who never had one before. The cliche of a "struggling artist" has been minimized in the age of influencers, as the celebration of art over the internet has welcomed thousands of creatives, musicians, writers, and photographers from all over the world. In this week's Spotlight we spoke to Diamond Marie (@imdiamondmarie), an incredible writer of songs and spoken poetry as well as a fabulous beauty blogger, who has found a place to share her work on social media! Check her YouTube account out for some of the most relatable work we've seen, along with some makeup tutorials that'll help after you're all cried out from Diamond's all too relatable poetry and songwriting content.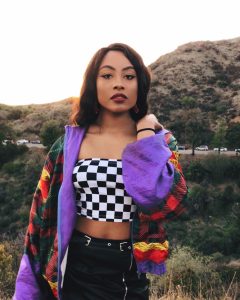 Diamond didn't start posting on Instagram with the intention of sharing her poetry work or becoming an influencer. She organically gained a following as people started to notice and identify with the content she was putting out. "I've never really made a conscious effort to become an influencer. I just post what I'm into, but it's pretty cool that I've gained a small following out of doing that. I've definitely gotten inspiration to start sharing aspects of my life from other influencers I follow. I think it's cool the way you can show people your world from your different lense." If there's one place that being 150% yourself is not just welcomed, but encouraged, it's definitely the world of social media!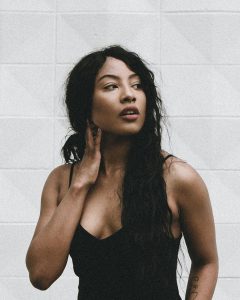 Staying creatively inspired can be a challenge and writer's block is no joke. Every writer knows that the best material they get comes from when they are pulling from within themselves and their own experiences. Diamond told us about her creative process saying, "I try not to pressure myself to be inspired or to create. Whenever I get an idea I just work with it. Sometimes I go months without anything, but when I do get inspired it feels so much more authentic because I don't force it." Being entirely raw and authentic in your work can be terrifying, especially when sharing it with thousands of strangers. But as Diamond proves, diving headfirst into your work is what people will connect with the most.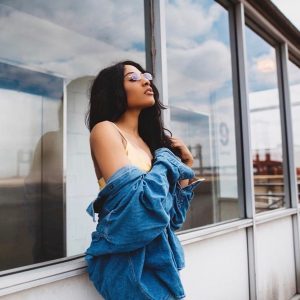 In a world that is so vast and diverse, it's strange that often people can feel so disconnected from each other. Social media has taken a step to fix this disconnect in society by bringing people together and helping us all realize we really aren't alone in what we are feeling or going through (which is why Diamond's favorite feature of The Plug is the ever-inclusive Message Board). Diamond is no stranger to this notion. She began sharing her emotions with the world, and the response was overtly positive! The therapy of sharing her emotional trials was what people responded to because they were able to identify with those feelings. "I honestly prefer to write about sad subjects. It's weird how being sad is so much more inspiring me than being happy. I started sharing my writing after a bad breakup. I used my platform as a means to vent and that inspired me to write more and to share what I write. I was extremely nervous but it was received well which made me want to post more of what I write." Diamond's writings have us all in our feels.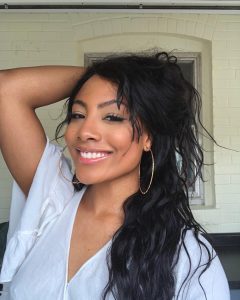 Today, we are living in an age where the issues that were once ignored or silenced are finally being brought to light. People are banning together more than ever before to stand up for themselves and those that society has oppressed or mistreated in history. The internet has given a platform to those who have something to say and they WILL be heard, just like Diamond! While a lot of her work has been personal, Diamond has not been shy in having her voice heard on social issues. Using the platform she has earned on social media, Diamond has been able to speak out against the issues that matter to her. "I wrote a poem called "red wine" a year ago about the objectification of women in society and created a video to go with it on my YouTube and it's still my favorite piece I've worked on." It's our favorite too and we can't wait to see more content like it!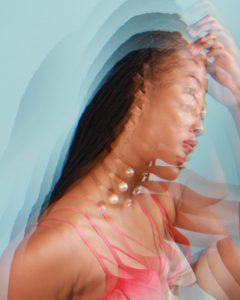 We asked Diamond what advice she has for someone who wants to share their work with the world as she has. She explained, "My advice would be to just post what you're into and not what's popular or what will get you a lot of likes. Being unique will give you more lasting power." Your superpower is YOU and the incredible fact that no one else in this world can be you. Diamond has found her voice, and you can too! So what's next for Diamond? She's joining the LA transplants club and we can't say how excited we are to see what opportunities await her out here! The next chapter of Diamond's story will most definitely be an exciting one, and we'll be there cheering her on from the peanut gallery!