T-Minus FIVE more days until Christmas and the elves behind The Plug have been working to make all your influencer wishes come true. While we patiently await the holiday celebrations, you can go on ahead and grab your favorite snuggly blanket, a warm cup of cocoa, and settle in to check out this week's Spotlight: Brynn Tweeddale (@br.yy)! Even though Brynn's content started out with her behind the camera, she soon pulled a switcheroo and stepped in front as she began reviewing products for brands! "I think my boyfriend really pushed me into all this. He would tell me that this was achievable for me, even though I didn't believe it at the time." We have to give this boyfriend a nice lil shout out, because we sure are glad she found the inspiration to share her incredible content and spirit with us all!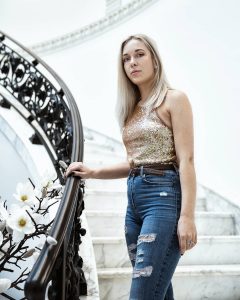 For many people, the road to becoming a successful influencer can be frustratingly long. However, Brynn has a different story. She didn't start off with the intention of becoming an influencer, but soon brands began to reach out to her for campaigns through the hashtags she was using on her posts! "I guess the first influencer sort of posts I did weren't actually influencer campaigns at all but more of brands trying to get people to review their products, so they'd send a product in exchange for review and then occasionally they would want a social post. So that's when I did my first campaign. It was a sports bra for Reebok. Since then, things have progressed naturally." From there, Brynn reached a 10K following in just two years! She's an independent, uniquely creative, adventurous, and beautiful human being….I guess a better question would be why wouldn't you want to follow her?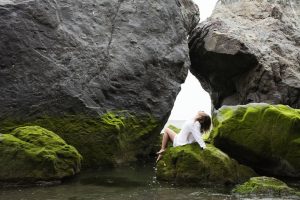 This quick success was not unearned, as Brynn tried out different engagement techniques to see what worked best to broaden her brand. "I've tested a lot of different engagement techniques from pods to follow/unfollow throughout my journey—I actually used to run a group with over 20k members teaching people how to boost engagement….In general I try to interact with people who seem to have similar interests to me. I use hashtags that help brands find me as an influencer. But mostly, I'm just focusing on my content now and trying to always improve that." If you're looking to become an influencer, you have to make sure you are prepared to put in the time and effort it takes to get where you want to go. We've said before that it doesn't happen overnight, but we also want to add on to that: You get what you give! Put in the time to engage with your followers and other creatives and you'll be surprised how far your own hustle will take you!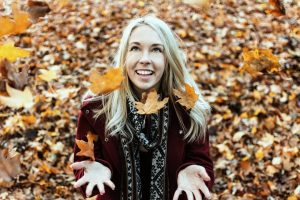 As we previously mentioned, Brynn started out as photographer then transitioned to stepping in front of the camera as a model. Brynn began her creative journey as a photographer back in high school and realized she had an eye for it! Eventually as her personal brand began to pick up, she had to hand the tools over to her boyfriend (with her direction of course!). Even before she picked up photography, Brynn was into graphic design. A big part of a successful content account is aesthetic cohesion. Brynn gave us some helpful insight into how she keeps her Instagram flow in perfect harmony. "I use a lot of tools when it comes to my content. I edit all of my photos in Photoshop, mainly using the Nik Collection plugin. Then, I move the photo to my phone and use a VSCO preset on all of my photos. I use Planoly to plan out my feed, and I sometimes use Display Purposes to find relevant hashtags. If my post is a fashion post, I often link to products with RewardStyle (LIKEtoKNOW.it). As for tips, I think having the common VSCO filter on my images has really made a difference in the cohesiveness of my feed. It looks a lot more professional now. I like using a filter better than a Lightroom preset for various reasons, though I know presets are super popular right now." A lot goes into having an aesthetically cohesive feed, but it's all worth it in the end when you have that gorgeous flow!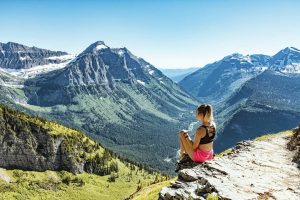 How many different types of unique and captivating content can you find on Brynn's account? The limit does not exist! From helpful product reviews to fabulous style to breathtaking landscapes from her adventures, the content is never stagnant for Brynn. Some of our personal favorites have to be the vast canyons and snowy-topped mountains that Brynn has perfectly captured whilst traveling. "I think one of my favorite trips was a road trip I took with my boyfriend around the middle of the US. We left with basically about $1000 for two weeks and visited Bryce Canyon, Zion National Park, Grand Canyon, Antelope Canyon, Arches National Park, and a lot of cool stuff along the way. Oh, and we ran out of money like half way in and had to figure out how to make it home. Zion was my favorite place ever, we did an amazing hike called Observation Point there." Don't have the time to drop everything and roadtrip across the US? Brynn's crystal clear photography can hold you over until you find the right time to get out there and go see it for yourself!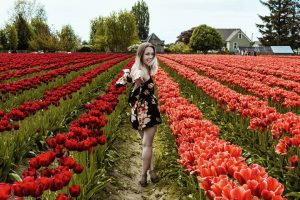 As a strong-minded and motivated young woman, Brynn has worked hard to garner her success. It's hard working content creators like Brynn that inspired the creators of The Plug to make a platform that puts the power back into the hands of influencers! Brynn continuous her positive work ethic now with The Plug! "I think it's cool that The Plug gives a different way to connect with brands. A lot of platforms allow you, as an influencer, to apply to brand opportunities, but you can't reach out to the brands otherwise. I think The Plug gives some of that control back to the influencer." Couldn't have said it better ourselves!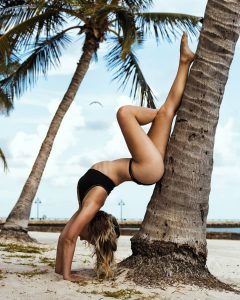 So what do we have to look forward to from the marvelous Brynn? "I don't really have a clear end goal, but I'm working on revamping my blog and getting a bit more into that. Eventually I'd love to share my tips and tricks with my followers, I just have to find the time to write it all down!" We can't wait to see what adventures Brynn goes on next and we know that people are dying to hear what she's found most effective in reaching success on social media!
Now, to our readers: We just want to say a quick thank you to all those who've followed us along the early steps of our own path. We have so many new ideas and people to share with you next year that we know will be helpful and inspirational to your content creator journeys! From our home to yours, have the happiest of holidays and the best of luck in the New Year! *Cue the Michael Bublè*