Tamara / @tamarasputri
About Tamara
 Occupation: Full time marketing & graphic designer at Ciputra and Freelance Photographer at Tammie Shoots.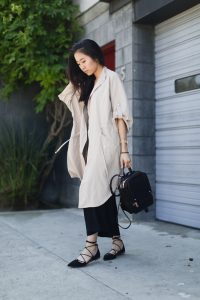 Social Media Presence
How would you describe your scope of influence? My scope of influence is definitely local, and almost in my immediate reach. For example, in the US, I would reach a lot of local audience and now in Indonesia, it has switched over to here. I like to think that at least I can be relatable to some audience, even though not a huge range, but those that I do reach are affected or can relate to what I post.
Did you decide to become an influencer? What was the motivation or transition? So, it only happened by accident since when I started in 2010, the term "influencer" did not even exist. I had started posting my outfits on this old website called Piczo, and gained a lot of popularity and gotten a lot of comments which made me start posting more consistently! Then I moved my website to blogger and instagram, and other community fashion websites and grew from  there. It was a very organic way to transition into what is now, I guess, being an "influencer".
Was there someone who inspired you to start?  I think I was looking a lot at lookbook.nu (and back then the content was way more curated then it is now), and there were a couple of fashion bloggers that inspired me to push me to blog.
Did you have a goal in mind for your platform when you started? Not any goal in particular, just a creative outlet I guess and for me to express myself in!
How has that goal changed since then? Now, everything is so much more business-like in regards to having the whole industry being so monetized, you have to look at your stats, your content, etc. in much greater detail. Back in the early days, all I did was post what I wanted to post and to be honest, it was so much better that way!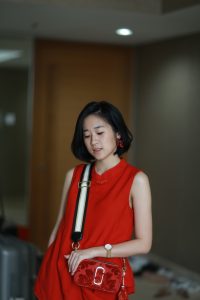 Creative Work
As a photographer, designer, and influencer, what inspires you creatively? Everything! Anything out of my daily life, also I look at design websites and Pinterest daily to keep my mind fresh with new ideas and inspiration.
How would you describe your aesthetic? Minimal, casual and almost tomboy-ish. It really is versatile and very dependent on my mood. I can say I am pretty adventurous with my style and  like to try different things!
What do you think your followers like most about you? I think with "my voice", I try to always keep very true to my personality, because I think authenticity is so, so important. This is what keeps your follower count consistent as they will genuinely like you for you.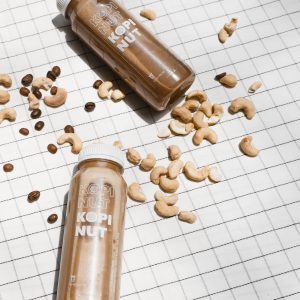 Workflow
Describe your workflow process. After scheduling a photoshoot for certain brand/content, I will take about a day to sort through the pictures and edit. After that, I will layout the blogpost (when applicable) or the instagram feed layouting, as well as create my instagram story for that specific content. Once all of this is set up, I will publish the blogpost first and foremost (which will then update on my facebook page and twitter), then moving to Instagram where I will post up to 3 posts as well as the story, that will link back to the blogpost.
As a busy woman, how do you stay organized? Are there any tools/tricks you use? I bring my bullet journal and planner with me EVERYWHERE. For blog posts, instagram posts scheduling as well as actual photoshoot and work events/meetings/plans. It's important for me to review my plans at the beginning and the end of the day so I don't miss out on anything important.
Speaking of tools, how has The Plug helped you in your daily process? Using online tools such as The Plug, has helped me in terms of expanding my network and reaching out to brands in a different, and more effective way! The community is also super helpful and it's nice to be in contact with people who are in the same industry as you.

Mission
Do you have any advice for someone who might be thinking of starting down a similar path as you? Everyone's progress is personal! Never compare yourself with others in the same industry, and if you keep your authenticity, you will grow so much faster rather than trying to become someone else.
Do you have a specific message you want your followers to get from following your platforms? I hope you get a little bit of something from each of my content, and hopefully I stay relatable to my following.

Behind the Curtain
What drives you? My passion in what I do, definitely. It's really the way that I get to express myself and my personality.
What has been your biggest challenge? As the "influencer" industry started to really become a thing, I think the market became so saturated with content due to the increasing number of influencers, and then after that, micro-influencers. So after some time, you really had to get creative with your content and this aspect can either make you forget why you're doing this in the first place, or make you forget who YOU are. I guess in a nutshell, it's keeping the why in mind, and also your voice while you progress.
What's something people may not know about you from just following your account/ Do you have a special talent? I have a degree in architecture, and am currently working full time as a graphic designer/marketer in property development. This is all really far from the image that I show on my social media! I am also a freelance photographer, and I can definitely say that the arts and design industry is where my passion lies.