Shannon / @thesequinhanger
The Basics
Full Name: Shannon Kirchhoff
Occupation: Full time mommy, online sales, product photography, marketing/advertisement (influencer) and all around hustler. I accept so many different types of short term gigs that it's hard to pick one title.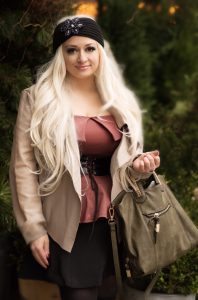 Social Media Presence
What does the term influencer mean to you personally? I've never liked the title, "Influencer". Something about the word makes me cringe. I prefer product photographer or digital creator. To a lot of people, "Influencer" solely means influencing others to buy products. I've never been the pushy sales type and am not the type to push product recommendations. I genuinely love to sample and review products and I also love taking pictures. Being an influencer I get to be creative and still have the freedom to live my life outside of the typical 9-5. My dream is for my fiancé, son and I to be able to travel and move freely. With this type of career it can provide that type of possible opportunity. For me being an influencer means influencing others to live their best lives possible. All the people I have met have allowed me to live my best life as well.
How did you first get involved in social media / Instagram? I started getting into social media back around 2012. I started my Instagram and joined the resale app "Poshmark". I was looking for a way to sell from home at that time because I had a handful of bad job experiences. I also had to stay home to take care of my Grandma who had Alzheimer's / Dementia. Selling on a few resale apps, including "Poshmark" allowed me to have income and also a social life via internet at home. Instagram was a site I posted leisurely on at this time and I loved how easy it was to network and meet friends. I also noticed I could post a picture of a product I had up and make easy sales this way. So I decided to invest more time in it than other social platforms such as Twitter, etc. I didn't understand the advertisement possibilities of Instagram until 2016. This is when I got my first paid family modeling / advertisement opportunity.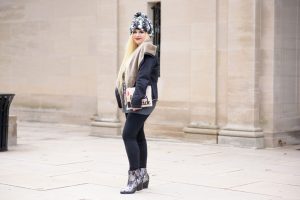 Creative Work
You have such a cohesive / identifiable aesthetic in both the clothes you wear and the photos you post! Do you have any advice for others looking to create a consistent style on their feed? Thank you! I really appreciate that. The feeds that have appealed to me the most typically are bright and clear. I love light sharp photos and bright pops of color. I always take my pictures during the day and typically on clear non cloudy/rainy days. Using a few apps to edit the same way each time I learned how to make a more consistent feed. I don't use any filters currently but using the same one each time would help make any feed cohesive. Another way to make the feed appear more consistent is to pick a few colors that you truly love and using one – two of those colors in each photo.
What has been your favorite collaboration or project you have done to date? My favorite collaboration has been working with the new app "Streamlist". I got to go live in their app and announce in on my Instagram. I also got to take pictures of the resale process which is something that I do almost daily.
What differentiated that collab from others you have done? The terms of this collab were very loose and free. I got to post at times that were easiest for me and think of my own content.
What are your predictions, if any, about the future of influencing / influencer marketing? Influencer marketing will expand in the future and lean more towards video creation. There will be more opportunities but there also will be more competition.

Workflow
How do you manage to stay organized as a working mom? Are there any tools/tricks you use? The way to stay organized as a mom is to completely let go. That may sound a bit crazy but I learned pretty fast that I could not juggle all the tasks I needed to get done in one day. Everything took a bit longer or wouldn't get done at all. So some tasks just needed to go. Instead of taking the time to organize my kitchen cutlery I throw it in the drawer. Instead of trying to do laundry each and every day I pick one day to do load after load every two weeks. My kitchen sink has dishes in it and my closet is messy. I literally throw my clothes in it. Nothing is ever going to be perfect so just let it all go. You will soon find yourself doing the tasks that need to get done the most and leaving behind the tedious unnecessary ones.
Speaking of tools, how has The Plug helped you in your daily process? I love the community aspect of The Plug and the opportunities it presents. I get to meet other influencers. This site helps join influencers together and get rid of unnecessary competition. Being able to go and apply to a brand you really want is now presented to you. The opportunities are there and ready for you to take. There's also a lot of information of the site to help newbie bloggers/influencers ex. how to write emails to brands.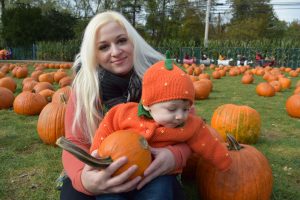 Mission
Do you have a specific message you want your followers to get from following your platforms? I really hope to convey acceptance. I will talk to anybody and everybody on social media and in real life. Most of my life I've come across as the weird one, crazy one, stuck up one, etc. People tend to judge you by just an image of you even before attempting to get to know you. I would love to see followers practice that same kind of acceptance and pass it along.
Any advice you would like to share with aspiring influencers or those looking to pursue a similar career path as you? Just do it. Start today. Let go of all your fears about how others perceive you. Create what you want and say what you want. Do it now.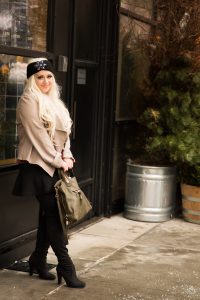 Behind the Curtain
What's something people may not know about you from just following your account/ Do you have a special talent? I can make this really weird sound with my mouth that I haven't heard anyone else do before. I'm sure upon reading this people will now wonder.
*BONUS* Is there anything else you want to share with The Plug Community about your journey or your story as a creative? I have a new website launching soon and plan to sell my own handmade product line.