Jamie / @beautyrocksblog
The Basics
Full Name: Jamie Rockers
Occupation: PR and Social Media Manager + Lifestyle Blogger/Instagrammer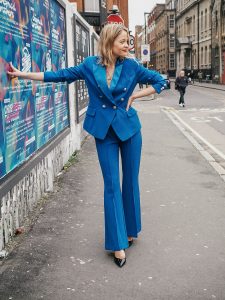 Social Media Presence
When did you start your work on social media? 5 years ago!
What was your motivation for getting started? I used to live in Japan and write for a travel website – I've always loved to write. I then travelled around the world and wrote two books! So it seemed right to start a blog sharing all the things I loved on my own little corner of the internet. I also worked in PR so could see what bloggers were doing and how the blogger/influencer world was growing and becoming more influential.
Your Instagram and blog share the same name: Beauty Rocks. Can you share more about where that name came from and what it means to you? Yes of course! My name is Jamie Rockers and I started out with beauty as a beauty blogger so it seemed like a natural fit – Beauty Rocks is not only connected to my name and how I got started but it's also the truth – beauty does rock!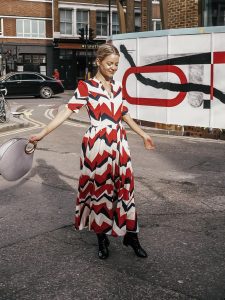 Creative Work
What would you say makes your content unique? I'm both a travel and a beauty blogger who also likes nice clothes. I like to focus on travel and beauty together because it's a natural fit. I also lived in Japan for four years and have been to South Korea 7 times so have a speciality focus on J-Beauty and K-Beauty. I also work in beauty PR so have a lot of knowledge on the beauty industry as a whole. I also travelled to over 60 countries in my life – to some really remote places I've never seen many other bloggers in my sphere go to like Mongolia, Tonga and Malawi.
Do you have a specific message you want your followers to get from following your platforms? Yes – I think storytelling will never die so I try to focus on that. Where I'm at, what I'm doing, what I'm feeling – that resonates with people. I like to tell stories about products I love and places I'm travelling in – this is really important. Because there are so many people out there doing what I'm doing, personality and authenticity is really so important. I try to bring both to all my stories.
At what point did you begin partnering with brands? What do you think made that possible?  I started to partner with brands on paid collaborations about 2 years into blogging. I think at that point I had started to build up my audience and was blogging consistently and posting everyday on Instagram so it must have caught their attention!
What has been your favorite collab experience to-date? My favourite collaborations are always press trips. I love creating content while travelling so anything collaborations that come out of travel is perfect for me. I was also extremely honoured to work with some incredible brands such as Estee Lauder, Dior (fragrance), Selfridges and with some amazing tourism boards from Cyprus to Malawi.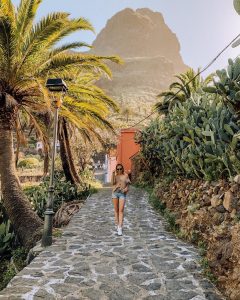 Workflow
What has been the greatest game changer in terms of tools you use? Obviously having access to press contacts is very important so this really helps with outreach. Lightroom has probably changed my content game the most due to the fact I can now edit my photos really professionally so it took my content to the next level.
Speaking of tools, what's your favorite feature of The Plug? I love that you can trade contact information – a contact for a contact. This is similar to what influencers do naturally anyways – if you have a contact for a brand someone wants then you can ask them if they have one for one you want!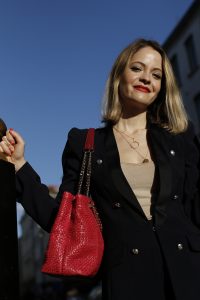 Personal Insights
What qualities do you think are required in order to be successful in the influencer sphere? I think you have to be passionate about your area of expertise. It's so easy to get down in this world, so many people doing amazing things so it's easy to compare yourself to others and as they say, comparison is the thief of joy. You also have to constantly think of ways to keep your audience interested in what you are saying and not get bored!
What advice would you give to aspiring influencers seeking more brand collaborations and partnerships? It takes years to build relationships. Drop a brand an email, let them know you are interested in working with them and why you love their products. If you can ask to meet them for coffee – face to face meetings are always the best.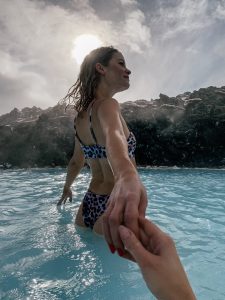 Behind the Curtain
What's something people may not know about you from just following your account/ Do you have a special talent? I know I mentioned this before but I spent four years living in Japan and have traveled the world extensively so this gives me an added cultural advantage, especially with my fields of beauty and travel. I know A LOT about skincare as well and love the cosmetic science so I can tell you what ingredients will work and answer questions about skincare very well.