Olivia / @oliviadejeu
The Basics
Full Name: Olivia Dejeu
Occupation: Blogger/vlogger and marketer/freelancer
Around the World
What initially inspired you to start traveling? I always wanted to go outside of my home country and explore. I wanted a one way ticket, I dreamed about it. At that time, about more than one year ago, my partner, who was already doing Youtube and traveling full-time, asked me if I want to join him in traveling. So I quit my job, and we started traveling together. I had visited a lot of Europe before that, but never thought I would go where I ended up going, in Asia and Africa. As to my love for traveling, I have always loved airports, they were my favorite place, and the feeling that flying gave me, going somewhere, it is like a thrill. Even working full-time I always tried to make it part of my life through weekend trips and holidays. But when I took the first trip to Asia, it was such an eye-opening experience. I knew I was loving it. I am traveling solo at the moment and still discovering new places. I love the freeing feeling it gives you. And what you learn along the way.
What drove you to start sharing your travels on social media? I was a bit afraid to start showing a lot of my life and travels, everywhere on social media. I was even terrified of vlogging. But I started showing people my excitement for the move to freelance, how it is, day by day, what I'm discovering. I wanted to just share moments. But soon enough it was also with the hope that others can chase their dreams and passions too. It slowly turned into my job, but for me, it is a way of showing real raw experiences.
Which trip have you been on that has been the most impactful? I believe one of the most impactful trip I have been on has been to Tanzania. It was part of a charity trip, the Givebackgiveaway, and we got the chance to be with the local community, the kids at the school the rehabilitation project was taking place. Those days there will stay in my mind forever. It made me realize that we take so many things for granted and we should be thankful each day for what we have (sometimes I think I don't do that). It made me realize that you can be happy and spread happiness even if your situation is not favorable, I learnt more about love and giving. About smiles, true feelings, and being kind.
What is the top destination you would recommend for your followers to experience? I would absolutely recommend Philippines. It is mind blowingly beautiful, whenever I was there, I couldn't believe my eyes, the beauty of that place is truly unique. And what I liked most about it was that you felt as if it was just you on a far away island, away from the world.
What kinds of travel tips can you offer? If you plan on traveling for longer periods of time, make sure to carry half of what you want to pack. Always bring your own health kit with you (in case you are in remote places and need them), and always wear sunscreen. I would also say if you want to see more countries in a rather shorter amount of time, head over to Asia and start with Indonesia, Sri Lanka, Laos, Thailand, that whole area. Oh and if you want a sunny Thailand, go during high season, not the wet season!
What has been the strangest thing you've eaten during your travels? I have to say I haven't eaten intestines or very weird things, but I did try the octopus balls in Japan, Takoyaki and they felt a bit strange.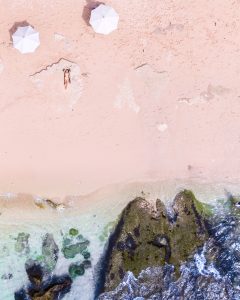 Social Media Presence
What, in your opinion, makes your content unique? I love editing photos, but I realized we get caught up sometimes in the perfect images, we start believing that some people have it all figured out and that life can be made up just of perfectly framed moments. So my content is about travel & fashion, but with a focus on the reality of it, the stories behind the stories. I want to tell more about how we create, how those photos videos and stories come to life, about what is behind it all as well, giving people an insight into the realness of the adventure.
At what point did you begin partnering with brands? What do you think made that possible? It was tough, partnering with brands. In the beginning, I emailed lots of them, but it didn't really work. So I worked harder on my Instagram game, and then started getting small offers. I also do research for my blog, to see what available opportunities I can apply to. I guess once you start working with a bigger brand, other brands will notice or agencies and start contacting you. It all starts with very small gigs, and even free stuff, and then you have to work your way up more paid collaborations.
What has been your favorite collab experience to-date? I guess my favorite collaboration up to date was GoEuro, when I got to spend two romantic fancy days in the British countryside.
What advice do you have for other aspiring travel bloggers? I would say think of what your overall brand message will be, what defines you, and what you want people to know you for. And then, show every single day bits of your journey, stay true and be yourself. I would encourage them to be original. I think a lot of what we see lately on Instagram is the same poses in the same places. I think that will change soon and everyone will be seeking true original content that makes you say "wow".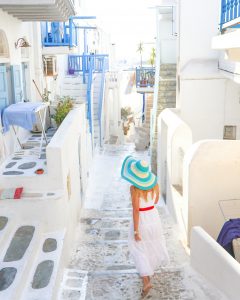 Workflow
What has been the greatest game changer in terms of tools you use to stay organized? I am definitely not an organized person haha. I use actually a small notebook, so I am a bit more old-school. I also use the calendar app in my phone and the Notes app, nothing too fancy.
Speaking of tools, what's your favorite feature of The Plug? The fact that you can create a collab, and pitch for it I think is a unique feature of The Plug. That's great and I thinks brings together brands and influencers so well.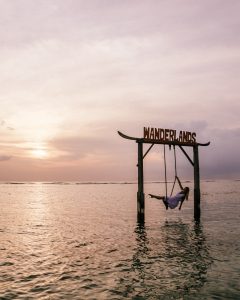 Behind the Curtain
What does the rest of this year have in store for you? I think this year I will go to some of my bucketlist places on the list, and the big one of them is India. I think this year is also about creating even more meaning through my content, and stepping up the game. I am making this year about authenticity and stories. What's something people may not know about you from just following your account? That I have a huge passion for dancing. I have taken latino dance lessons since I was a teenager, and now contemporary dance and pole dance.
Do you have any special hidden talents? Oops I think I just said it above! 🙂
*BONUS* Is there anything else you want to share with The Plug Community about your journey or your story as a creative? I believe this journey of becoming a content creator is not an easy one, the amount of work you have to put in is constant, 24/7, but if you have passion for it, go for it. And if you become a creative, don't forget to put a bit of your soul into it as well.