Tadia / @freelyloveyou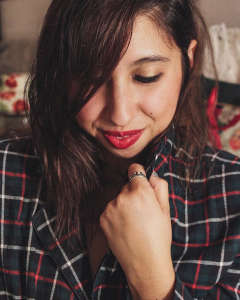 Social Media Presence
How did you get into the influencer game? What was the motivation or transition?  I kind of got into when I started. I didn't immediately start getting projects or collaborations, but that was part of my goal. The reasoning being, I really love to create, I love to put things together and being challenged in creating for others. I was also taking a bunch of advertising courses in college and wasn't sure if that was the direction I wanted to head in after I graduated and thought it would be good practice as well as something to put on my resume.
Was there someone who inspired you to start? Yeah, actually I've been following many Instagrammers and photographers for years; watching them grow, gain exposure and create their own opportunities, and I liked that about them. So for me, I recognized that as something I wanted to do and knew I could with time, dedication, and determination.
What message would you like your followers to get from your platform? Love yourself, love others, and enjoy life.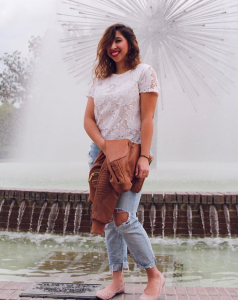 Content
Your platform features photography, food creations, art, fashion, and more… What is your favorite type of content to produce? Haha, at times I'm not sure if my feed is too chaotic, but then again that's just who I am, and I'm very passionate about many different things so I kind of just dive into all of them. Which leads me to the answer of, I honestly don't know because I genuinely get the same level of excitement when I do any of them. However, as a side note, I will say that funnest type of content for me is music photography…which I may or may not start introducing on this page in the upcoming weeks!
When did you decide you wanted to share your photography and art on social media? How did you overcome the intimidation of putting yourself out there?  The idea was there for a couple of years but when I finally got my hands on a professional camera of my own I decided to just go for it. The first two years I kept myself anonymous for personal reasons, but that itself kind of helped me overcome my fear of putting myself out there. I had planned on putting my name on the account after I graduated from college but one of the collaborations I did required that I actually be in the picture (this was during my last semester) so that's kind of when I started putting more of myself out there. I think I'm still growing in that part.
Where do you derive inspiration from for your artistic content? My love for nature and animals. Growing up in the North and then moving to the South halfway through my childhood was tough for me. Even now, it's something I genuinely miss everyday because I had so much access to nature, so when I'm creating art through my paintings or drawings, even on my cakes, it's kind of stemmed from that.
With all the content out there, how do you differentiate yourself? If I'm being honest, I'm not really sure I do. That's not really a goal for me in either of my pages. I just like to create and I hope others like it at the end of the day.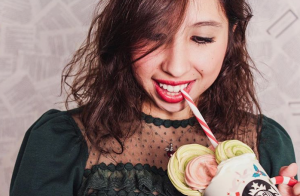 Workflow
I can tell you must be very busy! How do you stay organized with your work and postings? Are there any tips or tools you'd like to share? I do try to post once a day–sometimes I can't but that's about as organized as I am. Some days I'll do a ton of things, like bake, paint, decorate, shoot, and edit, and others I'll just post once. I think it's really important to be a little laid back in your work. That way, if something goes wrong or things don't go as expected–whether during the production or post process–it isn't as stressful and you learn to work around things quickly and efficiently. That doesn't mean not to take your campaign or collaboration seriously, just be able to go with the flow and stay relaxed in the sense of if something doesn't work, try something else.
Speaking of tools, What's your favorite feature of The Plug? I love that you guys make it easy for us to reach out to brands or trade for information! I think that's an awesome tool as well as you guys reaching out to us for potential opportunities because that makes it less stressful for us. 🙂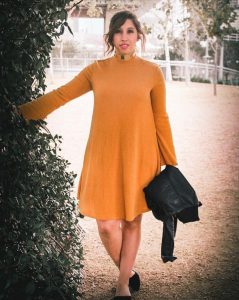 Collabs
What has been your favorite brand collaboration? My favorite collaboration so far has been with Lyft. I loved working with them the first time but this last time I got to meet some of their team at SXSW and they were all so friendly and passionate about Lyft trying to promote good scooter etiquette, which I do really hope people practice. Lyft introduced the scooters this year, but the previous year, when I lived in Austin, it was only other companies. The idea was still so new then that people kind of just left them anywhere they wanted or made some risky judgment calls while riding, so I actually really liked that they were helping out with trying to make it a better experience for everyone.
What do you think made that collab successful? The fact that I really liked what they were promoting, as well as they had an awesome SXSW van to take pictures in along with some awesome swag and an awesome team!
Do you have any advice for future content creators like yourself? Enjoy the opportunities you do get and don't be discouraged about the ones you don't. There will always be more opportunities even if you have to wait awhile, so enjoy the moment while you can!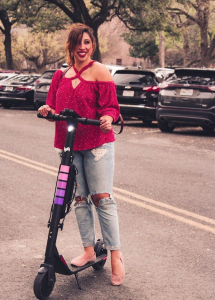 Behind the Curtain
What's something people may not know about you from just following your platforms? I'm a really big health nut even though I pretty much only have sweets on my page.  I also really like memes–laughter is the best medicine, right?
What is something you're looking forward to this year? Working on doing more fashion styled content and hopefully being able to travel a bit more this year!
*BONUS* Is there anything else you want to share with The Plug Community about your journey or your story as a creative? I just think it's important to be okay with where you're at. If you keep working towards your goal, eventually you'll get there.