Anita / @auneetuh
The Basics
Full name: Anita Aloys
Occupation (day job + passion occupation): Marketing Coordinator + Lifestyle, Fashion and Branding Influencer
At what point did you start to become interested in fashion and beauty? I've always been interested in fashion, I grew up watching models and studying fashion week and I always wanted to be part of it. The how part started in 2014 when I launched The Lotus Pure.
Was there anything or anyone that inspired you? Starting out, I was inspired by fashion week. To me it was the most glamorous event ever and I wanted to be part of that. But knowing that it was impossible, I decided to create my own way.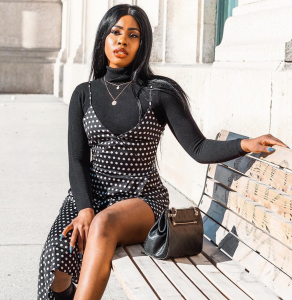 Social Media Presence
Why did you decide to join Instagram? I initially wanted to connect with friends and family, share and enjoy their experiences. But along the way I realized that it was more than a photo book.
What were you doing prior to becoming an influencer and blogger? Studying full time and modeling part time.
Tell us about your blog, The Lotus Pure! The Lotus Pure originally started to show my style and get me noticed in the modeling industry. Today it's a fully functional Lifestyle, Style and Beauty hub. I share my style and finds through the eye of an everyday girl, documenting beauty, growth and everything in between.
What has your experience as an influencer based in Canada been like? It's been very unique. Living in a small city like Winnipeg that is still getting into the fashion industry, it gets slow. But I've been investing a lot of resources on reaching an audience beyond my city and Canada in general and a lot of good opportunities have been coming from that.
Are you able to connect with an international audience? Yes I am. My audience is 38% from the united states with about 10-15% from Canada. I find that really interesting but I am still working on the Canadian audience 🙂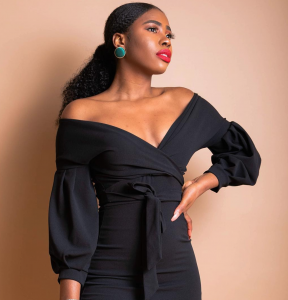 Workflow
How do you stay organized? Any tools/tricks you use? If you work full time and blog full time like I do, schedule everything! Scheduling and batching your content will reduce the stress a bit. I shoot on my days off, and when I do, I shoot 3-6 outfits. That way I have some content to hold me over for a while.
Speaking of tools, what's your favorite feature of The Plug? The email templates are awesome! They come in handy for contacting brands.
What has been your biggest challenge as an influencer? Working with brands who actually want to pay you as a micro-influencer.
What qualities do you look for when pursuing brand collabs and partnerships? I always go for brands that fit my aesthetic and that my audience can relate to. My audience are people just like me and I make sure I am being honest and fair to them when I'm working with brands.
What has been your biggest accomplishment in your career on social media? I still get warm inside whenever any of my content is used by a brand. I think being in a place where I can create content that I enjoy for brands that I like will always be a big deal for me.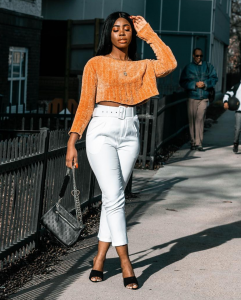 Behind the Curtain
Any exciting projects coming up in 2019? I have a couple things in my drafts. Timing is everything 🙂
What's something people may not know about you from just following your account/ Do you have a special talent? I am very resourceful and I love doing research.
*BONUS* Is there anything else you want to share with The Plug Community about your journey or your story as a creative? I've gained a lot from collaborating and working with other creatives. If you are just starting out, remember that you gain more from collaborating than competing. There's room for you and you just have to keep doing you!