Mika / @makeupbymikaz
The Basics
Full Name: Mika Ziesman
Occupation (Day Job + Passion Occupation): Makeup artist+business owner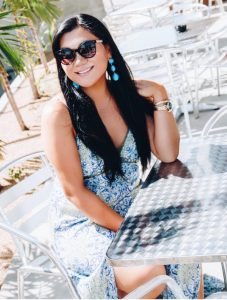 Social Media Presence
Did you decide to become an influencer? What was the motivation or transition? I never wanted to become an influencer,I started to share with my followers my favourite makeup looks, tips and my favourite finds.Then it kind of grew into an influencer world.
When you first started, did you have a specific goal in mind for what you wanted to come out of having this platform? Honestly, no. I was just sharing my love of makeup with my friends and then followers.
How has that goal changed since then? I still aspire to share my knowledge without an influential pitch. I honestly want my followers to know about my favourite items and hopefully like them as much as I do.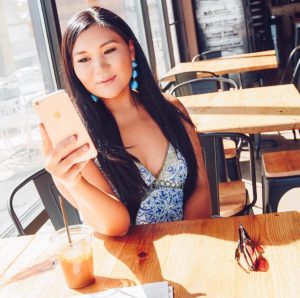 Creativity
How did you get involved in makeup? Ever since I was a little girl,I would watch my mom apply her makeup and transform into this powerful woman who looked so polished and confident. When I grew up, my mom was the inspiration for all my makeup looks.I use to blowdry and style her hair, then my sister's and then all my friends in high school. And naturally, I went to beauty college to get my license and here I am today.
Where do you find inspiration for your makeup looks? From my favorite celebrities and old Hollywood movies.
What's your favorite look you've ever done? Not long ago, we filmed a reality makeover show and picked a very deserving woman from a local community for a full transformation! I enhanced her natural beauty and she was so happy and crying at the same time. We all cried after seeing her reaction in the mirror. This was the best moment of my career.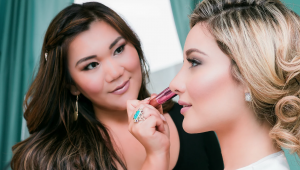 Workflow
You are an influencer as well as a working makeup artist and business owner! How do you manage to stay organized? It's all about balance! I keep all my appointments jotted down on my calendar and I keep daily tasks written down on my phone. I also set up reminders on my phone to keep up with daily flow of emails and Dm 's. I actually need an assistant lol!
Are there any tools/tricks you use? Just an old fashioned pen and paper and Planner Pro.
Speaking of tools, what's your favorite feature of The Plug? The easy accessibility and the Plug wall.
How do you manage to stay motivated while juggling your various career outlets? What do you do on days when you're feeling less motivated? I always think ahead of the game, I don't let negative thoughts in my head as that will create self doubt and insecurities. I pre-plan fun photoshoots or will film a fun video for my followers. I am always staying ahead of the game and always planning.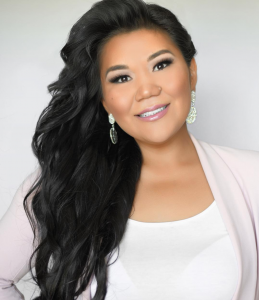 Behind the Curtain
Do you have any advice for someone who might be thinking of starting down a similar path as you? Just go for it and don't it for the money! Do it because you have a passion, money will come anyways.
Do you have a specific message you want your followers to get from following your platforms? I want people to be inspired by my work and see that it is possible to have a full time career, have a family, have a voice in the community and not being afraid of barriers.
Any exciting things coming up for you in 2019? Yes, I am finally expanding into a bigger space and I just launched my makeup academy. It took me 4 years to perfect my curriculum.
What's something people may not know about you from just following your account/ Do you have a special talent? People don't know that I can speak 5 different languages!