Phillipe Sobon /@polishphilcooks
Beginnings and Basics 
Whoever said "you can't have your cake and eat it too" hasn't met our Spotlight this week. We are so excited to introduce Chef, social media influencer, and recipe maker all in one, Phillipe Sobon, our very first foodie Pluggers to be featured on our Spotlight Series. 
Daylighting as a private chef, Phillipe takes this talent to social media at night, creating what is now a 22k+ following on Instagram that has led to appearances on shows like Kelly & Ryan and The Food Network. When asked what inspired him to start his channel, he replied, "I slowly started to post my final food photos online a little over 3 years ago on Instagram. As I began to see how the social medium works, I started to become more engaged with my followers and posted more content regularly. I really loved that many people were just as passionate about food as I was! I didn't really have a goal when I first began. I did, however, want to inspire as many people as possible through my #foodporn. My goal, in essence was to inspire enough of my followers to really start cooking and enjoy all different types of food. Using my creativity [for my channel] really pushed me to become even better as a chef." 
Since his start, Phillipe has upped the ante and challenged himself with a new goal of reaching a larger audience. He says, "I still have the same goal of inspiring others to cook but I do want to reach a greater audience. Like people that have never cooked in a kitchen! I would love for people to DM random recipe questions or show off a recipe they created based on my pictures or insight. I want to educate my followers about the importance of knowing where food comes from, how its sourced, and that simplicity is the key to letting the ingredients speak for themselves." Although Phillipe emphasizes the simplicity of his ingredients and recipes, his dishes still remain mouth-watering and intricately displayed at the least. His instagram has all the decadent goods that are going to make you want to put in your own reservation.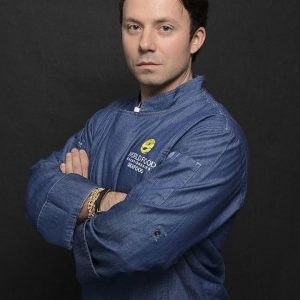 Inspiration
Phillipe's inspiration for the incredible meals he posts on Instagram comes from just that — Instagram! He says, "Since my page is dedicated to almost everything food related, I'm naturally inspired! When I'm able to impress people just by my food pictures alone, then that speaks volumes! Then when they are able to actually taste my food at an event or one of my classes, it's even better! That's what really keeps me inspired is to inspire others through my cooking."
This inspiration has transcended Phillipe's original goal of just wanting to post photos online, and has allowed him to become the health guru and advocate for simple cooking that he now is. When asked what advice he'd give someone new to a diet like paleo, he said, "Take it one meal at a time. No need to go cold turkey and start a diet immediately. Transition yourself by making substitutions to meals you already like! There are many options to choose from while being paleo and you will become very satisfied with the meals. I still cheat a couple of times a week but still maintain a 80-20 ratio for paleo. Once you see that you are feeling and looking better, paleo will no longer be a diet but a lifestyle!" His favorite meal to make at home is Pesto Fettuccine, which we would take three bowls of right about now.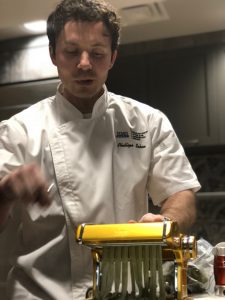 Outside Life
Phillipe's interest and passion for cooking has opened a multitude of doors for him. As a chef, influencer, and TV personality, he maintains a specific way to stay organized. "I always have to have all of my events in one calendar and make sure I don't overbook! I've created code names on my phone and alarm clocks to let me know when an event is happening or if it's conflicting with another event. After all, coffee can only do so much!" He has been featured on LIVE with Kelly and Ryan, Food Network, Masterchef, and more shows that you can find on your daytime TV guide. He explains that "Every experience was very unique and different but they were all amazing as well! You really appreciate the amount of hours it takes just to shoot one episode. I was nervous at the start of every show and probably will be forever! Once you start cooking though, those nerves go away and you are in the zone focused on the dish you want to execute to perfection!"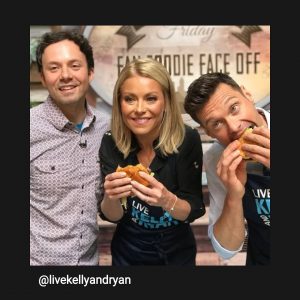 Looking Forward
Phillipe's expertise in managing a social media platform means we got to pick his brain on tips and tricks. "Do it because you love it! Don't worry about what others have to say and don't copy anyone else's page. As long as you love the content you create, the followers will come. It's a slow process that is gratifying in the end because you were able to achieve it through your posts. You'll also meet a lot of great people that will inspire you as well and possible collaborations in the future." Coincidentally,  the community aspect is also his favorite feature of The Plug!"I love the forum and how it really feels like a family that wants to grow and help one another together!" When asked about the other side of the coin — how he hopes his followers will engage with his content — he replied, "Always be your true self! Feel free to ask me anything on my page or if you need advice on anything in the culinary field, just ask! I want to establish a great social media relationships with my followers that decided to support me and follow me. I want to dedicate some of my time as a thank you to them!"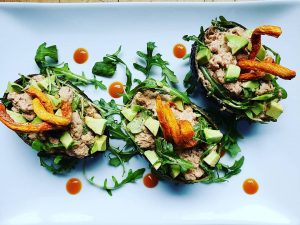 You can follow along with Phillipe's Food Journey at @polishphilcooks