The Tip Jar 
This Week's Tipper: Paulinne Freire
Plugger Paulinne Freire shared with us her tips and tricks for social success. Paulinne is a fashion blogger originally from Brazil and now spends her days creating fashion content and outfit ideas. In a Q&A with us, she spoke about Finding your Target Audience & Using Instagram as a Marketing Tool. She emphasized the quality of her products above all else, and her consistent desire to branch out into newer verticals such as jewelry making! Thank you for the Tips, Paulinne!
Q/A with Paulinne Freire
1. When you first started your account, did you have a target audience in mind, or was it something that developed over time? If you did, how did you define your audience?What is your strategy for reaching this audience?

I started my account in 2012, when Instagram wasn't very popular. Today my target audience tend to be women who purchase luxury items, so I talk about specific women topics, such as PMS. As a result, most male consumers unfollow me, leading to the Instagram algorithm developing a better understanding of my target audience.
2. What are some of your best practices for using Instagram as a Marketing Tool?
I think using Instagram as a showroom platform is great. I have been working on my own jewelry product-line, and it has been helping me to showcase my products.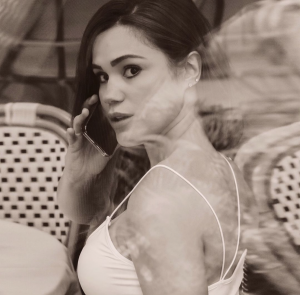 4. How do you plan to navigate the removal of the number of likes on posts/stories on Instagram?
I don't foresee it making a huge difference. In my opinion, "likes" don't show real interest, I believe "save" is the new super like.
5. In your experience, how has working with fashion brands been different than other brands?
Most brands' strategies, and in my opinion specifically fashion brands, are terrible at collaborating with influencers. Many brands don't bother using a professional platform to check the real audience engagement, or to develop a long term relationship with the influencer; Instagram has turned into a shopping catalog.
6. What advice would you give influencers looking to collaborate with fashion brands?
As far as advice goes, only collaborate with brands that you really like and can express yourself through–not doing this will only lead to others not taking you seriously as someone they can trust and listen to for authentic reviews and advice on products.
7. What advice would you give to someone growing their page/channel?
Focus on your own happiness, it's what everybody wants to see. People are attracted to happiness, and will relish in your authenticity!
8. What would you like The Plug community to learn about your strategy? Why is it important to know?
Create authentic content. Try to be less shallow and aim to be truly happy; that is my secret to success–it's a win-win strategy.