Beatriz Adrianna /@beatrizadrianna
Beginnings and Basics 
Beatriz Adrianna is a full-time blogger and content creator who abides by her own slogan: "Live it. Love it. Wear it." Her blog was created "for a daily dose of inspiration" and is all about her lifestyle and travels, people and things she loves (beauty, interior, the environment, finance, family, and more), and of course, fashion!
"I love to share a mix of affordable and worth-the-splurge places and things in life, something achievable and aspiring for the everyday modern girl! [My] slogan is about fully embracing life and adding value to be the best version of ourselves, and I built my brand based on my slogan. I purposely started with a message that resonated with me, especially at a time when I felt I most needed to hear those words. I wanted to have words to look back on to remember why I started and what I want to represent."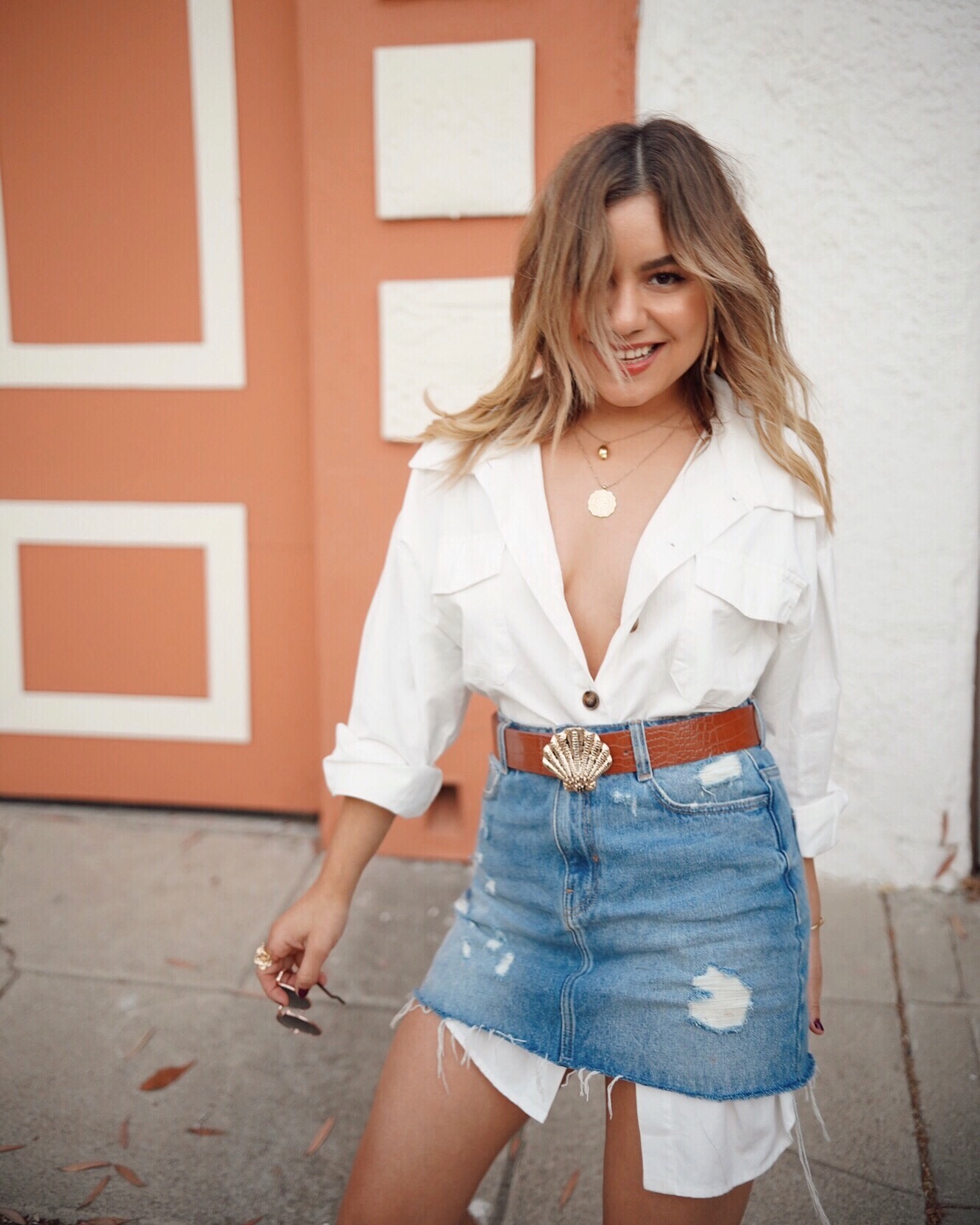 From Polaroid to IG: How It All Began
A large portion of Beatriz's social media is focused on fashion and beauty, as her platform is dedicated to wearing what you love, and loving what you wear. "Fashion and beauty was something I naturally loved since I was a little girl! I used to collect shoes, play dress up and change 3-4 times a day, and sneak into my mom's or aunts' closet to test out their makeup. I was born into a female-dominant family of fashionistas, beauty lovers, and beauty professionals. We bond through these topics and I learn a lot from them. Family gatherings are sometimes like fashion shows for us! My inspiration definitely started there."  
As her passions and skills grew, Beatriz began to create and curate fashion content as a form of self expression and a way to connect with friends and family. "Putting together outfits, taking photos of them, and documenting my lifestyle via photo was my creative expression and something that brought joy to me! It was what I did for fun! When I started, I wanted something to look back on in the future to share with friends, family, and my future self. Now, it's something I get to share worldwide through social media. I have tons of polaroid pictures of my outfits in photo albums (pre-Instagram days)!"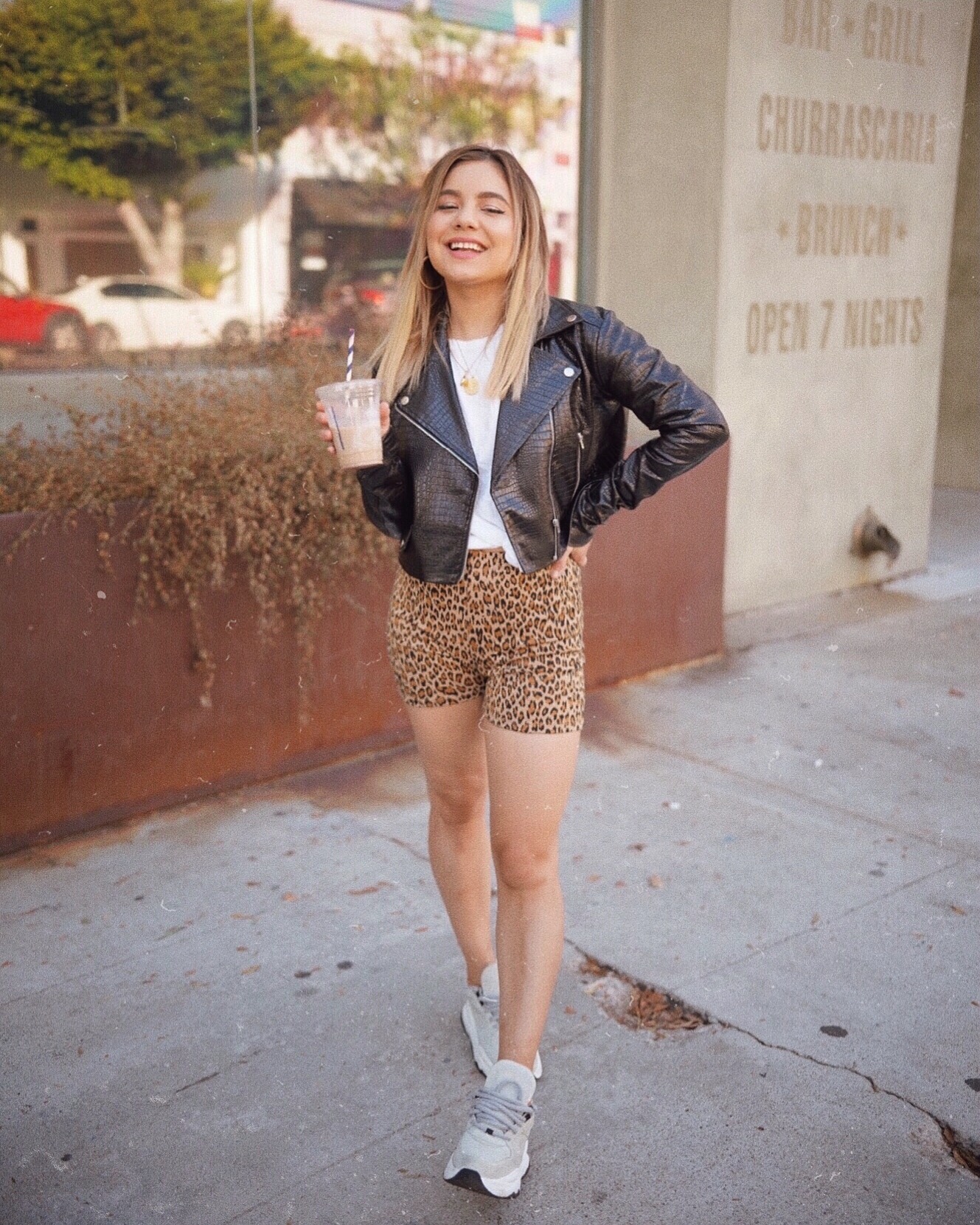 The Road to Success
Beatriz has worked hard to get to where she is, but she values the long and at times rough roads that she conquered. "There have definitely been bumps that I've experienced and learned from. Even today, I'm still learning and growing, [and] I think it's important to never stop learning and growing. Looking back, I'm actually thankful for those bumps because it made me brighter and stronger in what I do. The industry has grown from when I first started my blog (4 years ago) to now. I feel that I've grown right with it. I've learned from my mistakes, the bumps, and even the good decisions I've made. All this has shaped me to be the career woman I am today." 
"I got to where I am today by loving what I do, going one-hundred percent for it, and having the business side of me blossom alongside my creative side."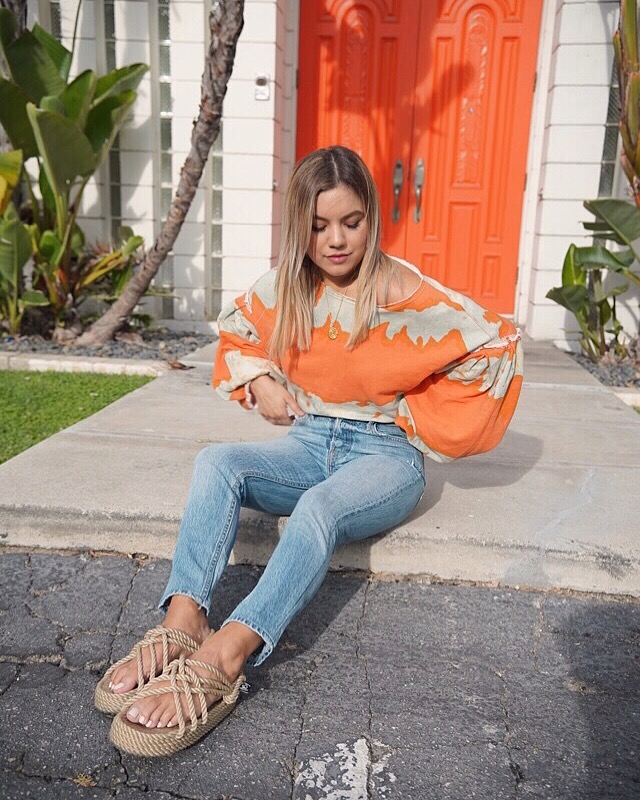 Industry Thoughts & Advice
And it's not just the bumps in the road that shape us and move the industry forward. Even brands and creators can learn from each other."I feel that the industry and the creator can learn from each other and shape each other." Some of her favorite brands include Revolve, Zara, Planet Blue, Amazon, Nordstrom, Saks, H&M, Sephora, Ulta Beauty. She says, "I'm especially loving sustainable clothing and being more eco-conscious when it comes to my fashion, even more so with beauty. Smaller, lesser-known brands are my favorite!"
Her words of advice to someone starting out in the industry are, "I know we hear this often but I truly believe that "Being You" (Individuality) is what makes someone stand out in a saturated industry. It can be challenging and scary to 'Be You' and I think this can take time for some. Also, stay humble and work hard!" A final fun fact she shared with us, is that she used to sing, dance, and act, and even released a bilingual EP that she was able to perform in many places and events, including Vancouver! While she didn't become a Rihanna or Shakira, singing was another creative outlet that she'll  always look back at and be proud of.
P.S. Her favorite feature from The Plug is our Weekly Connect newsletter "because it's fun to see a roundup of what's going on and hear about others via The Spotlight!" Be sure to check out this week's edition for upcoming events, collab opps, and more!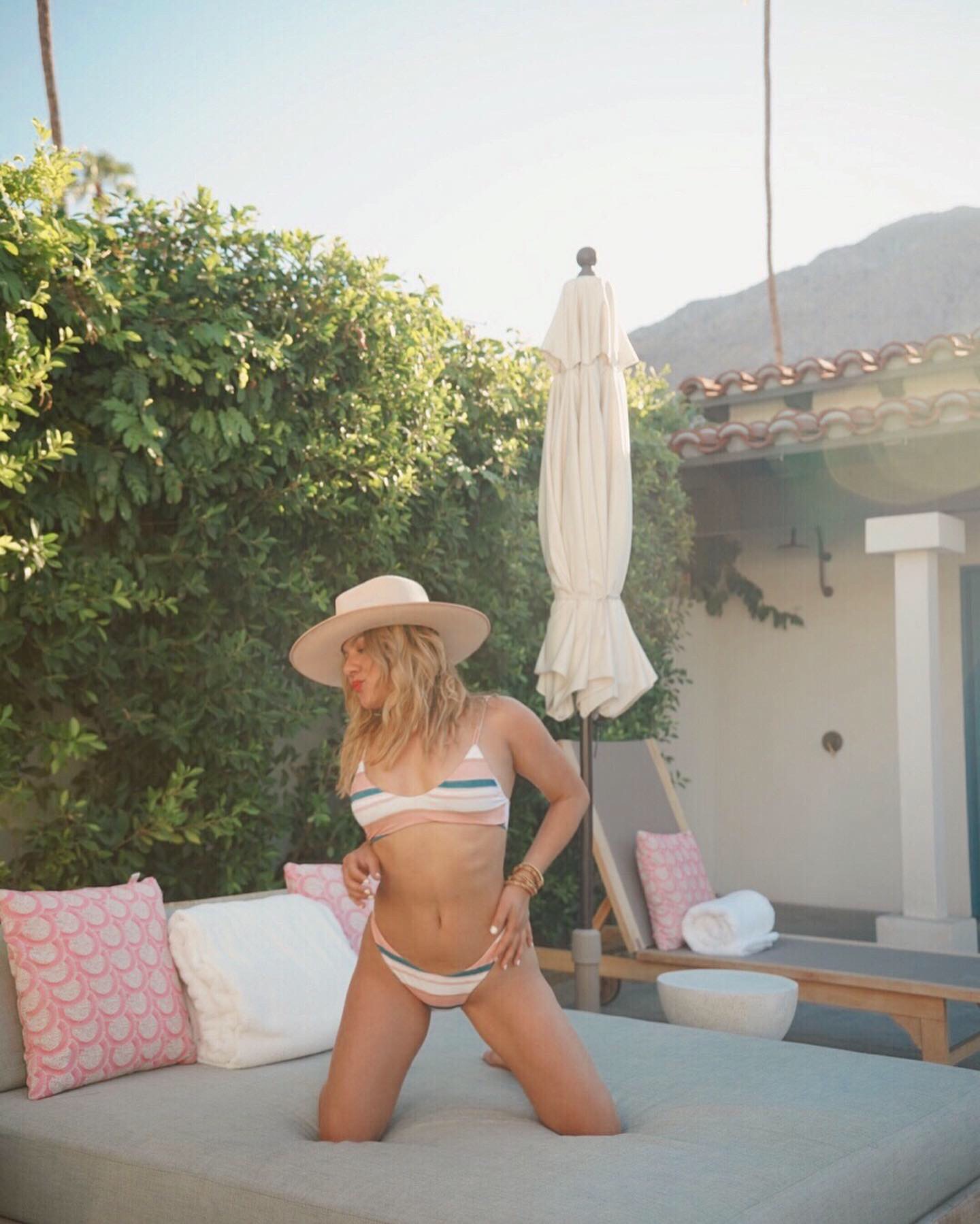 You can keep up with Beatriz on Instagram!