Looking for new brand partnerships this year? The Plug team has curated 3 tips to help your brand pitches stand out in an overcrowded inbox.
1
. Do Your Research
Before doing anything, it is vital to do research and make sure partnering with a particular brand makes sense. Scan their profile to review their content and see who is engaging with them. Ask yourself:
Does this brand align with MY brand? Look to see if the brand shares a similar aesthetic. Analyze whether or not you offer similar value to your audiences. For example, if you frequently give business tips for musicians, and the brand you want to pitch sells a product that helps people manage their finances, you could highlight the brand-audience connection in your pitch. Show the brand how the partnership is mutually beneficial. 
Does your audience match their target demo? Who is engaging with their brand? Who do they WANT to engage with their brand? Investigating this info can help you leverage your audience that may support a brand's goals. Your audience might be the perfect fit, and a perfect fit means more negotiating power! 
Does the brand already partner with influencers? A brand doesn't have to work with other influencers in order for you to pitch them; however, pitching the brands that are already investing in influencer marketing is a great start! 
Pro tip: Before pitching, follow the brand on social media. It could earn you some brownie points with the brand.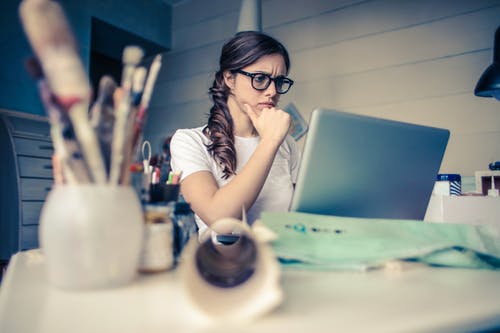 2. Be V Relevant 
Make sure your content is relevant to the brand AND relevant to current events in the market/world. 
After doing your brand research, give yourself 5 minutes to think about the content you want to create for the brand. Make sure you align your pitch with their current content strategy. 
Find a way to make your content proposal timely. Whether your idea relates to a current news story, viral video on the internet, holiday, or season of the year, tying your content ideas into something that is already happening is a great opportunity to illustrate how the brand can leverage you for success. 
Including a few brief examples of content ideas in your pitch can highlight your creativity, research efforts,  and ultimately show that you care about THEM.
Hey [ BRAND]

I love [insert something you like about them]. [Insert personal brand experience] and would be stoked to collab with [BRAND]. My content and audience demo would be a strong fit for the [insert aesthetic descriptor] of [BRAND]. What's the best way to connect and chat more?

Thanks!

[your name]

 3. 
Creatively Position Your Skills
All details considered, your pitch should still be very concise — a paragraph or two TOPS. But that doesn't mean you can't be creative! Use your voice, suggest content that is unique, and be YOU. Brand's will recognize your authenticity, and want to partner with you!
What if you don't have a ton of followers or high engagement yet? Focus on the skills that make you unique — your photography, videography, editing, copywriting, unusual cat portraits. Position yourself as an industry expert in your field, whether it be beauty, lifestyle, or goat yoga. 
Here are some ways you can add creative flair to your outreach messages: 
The first sentence. Just like the body of an email, only the first 15-20 characters of a DM are visible before the message is opened. Use this space to entice the brand to click on your message. #clickbait
Idea for a specific post. Anyone can post a product to their page. How will you incorporate it into your lifestyle or community? Show the brand how you are going to OWN the product or service.
Show them your advocacy is authentic. This can be done by briefly complimenting the brand or explaining how their product or service suits your needs.
For example: 
Hey Sephora!

What your brand is doing in the beauty space is truly innovative. I just bought your new matte lipstick, and I'm absolutely loving it!

I would love to create some content that features the product for my sister's bachelorette pool party in Nashville next month — incorporating it into a curated, matching poolside look for all the bridesmaids! I would highlight the gorgeous shades (my favorite is _____) and the long-lasting wear while sharing the look with my 18K+ followers via a static post + Stories with BTS footage. 

I know my audience, which is primarily beauty and lifestyle gals, will LOVE the incredible shades + longwear. 

Looking forward to hearing your thoughts! 

Kim
Be sure to check out all the templates we currently have for pitching brands. Updates on them are coming soon!