Having trouble landing brand deals? Influencer consultant, talent agent, and content creator, Kaylen Zahara, discusses how she's building and maintaining multiple businesses.
From Influencer to Business Woman
After having a slow year for brand partnerships on her own influencer page, Kaylen realized she needed to reinvent herself. "In 2018, I went through a dry spell with brand deals that made me realize that there was more to be done, and I needed to put my talents to use to assist others in what I was publicly known for. Ever since taking the entrepreneurial leap, my success has been on the rise, along with authority within my community."
Today, Kaylen now owns businesses that work with influencers small and big. With ABK Consulting, she educates aspiring influencers on how to grow and monetize their creative businesses. With Amazed Talent Agency, she manages big brand deals for established micro & macro-influencers.
Sacrifices & Challenges
Building businesses don't happen overnight, and they certainly don't come without their personal sacrifices and challenges. "I've made a lot of sacrifices such as eliminating relationships that didn't reflect [my future goals], moving out of an expensive apartment, missing out on social interactions, and spending time with family."
Now that she has positioned herself to succeed, Kaylen is working on strategies to overcome the challenges of juggling her influencer, consulting, and agency Instagram accounts. "Managing three social media pages has been so tough, especially when your main account is a verified… platform that everyone expects you to be consistent with. [There is a lot of demand for] answering direct messages about your services, posting [stories], and engaging and commenting with [your audience].
To get the job done well, Kaylen is investing into hiring interns and social media managers for her businesses. "At some point you realize you need a little bit of help. Hiring on a team to assist is always the best route, and I am glad to finally have one active today," said Kaylen.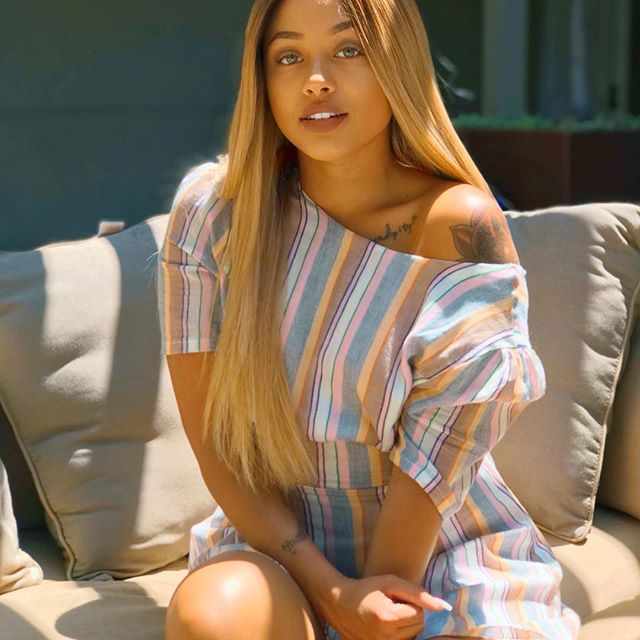 Implementing Social Strategies
Social Media Content Calendars
"Moving forward, our system for [improving quality and quantity of content] is [planning] 30 days worth of content to be split over two months, so 15 posts a month. This way you are always ahead for each month, and not stressing about 30 posts queued up every 30 days," said Kaylen. 
Avoiding 3rd Party Posting Apps
"We are aware that using 3rd party apps to schedule and post on our behalf prevents our post from being seen, [as] Instagram prefers for users to post from within the app. So [we are]… manually posting all content that is queued and ready to go via Instagram."
Identify Audience Differences
When implementing social media strategies for multiple businesses, it's vital that the strategies meet different audiences' needs. "If you take a look at all of my Instagram accounts you will see each profile has a different layout [and strategy]."
"@abkconsulting has a checkered layout that showcases high resolution images along with quotes from my verified Twitter account. I did this to ensure that when an [aspiring influencer] visits my profile they are clear on [my services, and high-level professionalism]. The Twitter quotes were a way… to gain traffic and engagement on Twitter, versus posting quotes from other sources like Pinterest.  
@atatalent also has a checkered layout but since this profile is for the promotion of my signed talent, we focus on showcasing their personal content & using motivational quotes sourced from online to give the profile a young blog vibe to attract young millennials, clients, & talent.  
@amazedbykay profile doesn't have a checkered layout but more so of a colorful lifestyle theme along with a professional IGTV series that has HRES covers that provide a chic font to break up all the lifestyle and fashion content to remind you that there is more to this profile than nice images."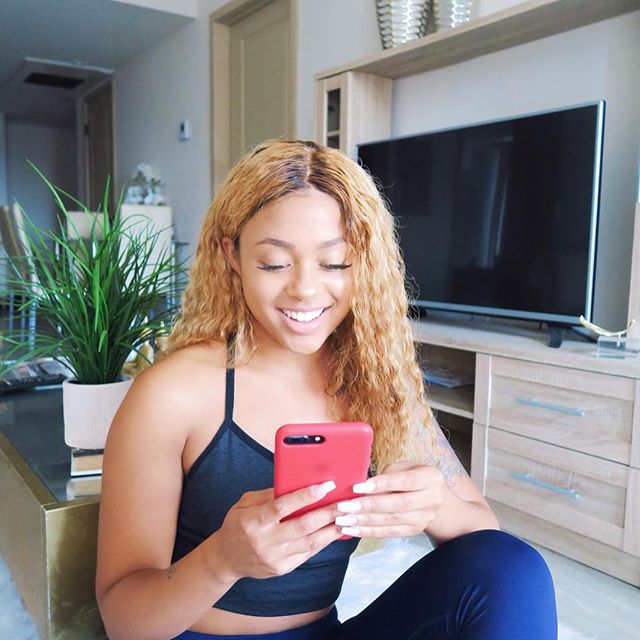 Advice for Other Hustlers
"Just get started! Whatever it is that you are planning to do, begin and then plan even if it takes you half of the year to sort it out. Don't allow fear of the unknown and lack of knowledge become the dreadful analysis paralysis. You are going to make some mistakes, even might embarrass yourself, but as long as you have the courage to correct them and move forward, you will be just fine… The success you seek takes time, energy, belief, and a whole lot of work!
Struggling to begin monetizing your content creation? Check out @amazedbykay's online course Get Paid To Influence 2.0,  a step-by-step influencer guide for building a reputable brand.