All the tips you need for pitching brands, packing, and staying safe this festival season.
Pitching Brands
Festival season is an amazing opportunity to cash in on content creation, while having a fantastic time. 
Leverage your access to highly publicized festivals, by pitching smaller/local brands, sponsoring brands, and festival vendors! Often times with a little research, you can find which brands will be at, or which are sponsoring a festival. These are great brands to contact regarding partnership opportunities since you will be able to amplify their efforts and incorporate their brand into your festival lifestyle! 
In your pitch, be brief! Layout why you like the brand, how you would be able to incorporate them into your content created at or just before the festival. Be sure to mention brand-exclusive content, and a snapshot of your analytics, to show the brand why you are a great partner for them. Putting in the effort beforehand could end up covering some of those super crazy festival expenses, get you access to unique experiences, or even amazing free products to keep ya healthy, hydrated, or sunburn-free. It's worth a shot to earn money back on your ticket, add more content to your portfolio, and hone your pitching skills!
Some other types of brands to consider reaching out to: festival-approved beverage brands, sunscreen, sunglasses, festival-style clothing, hats, backpacks, shoes, snacks, etc.! Anything you'd need to have a seamless and fun festival experience.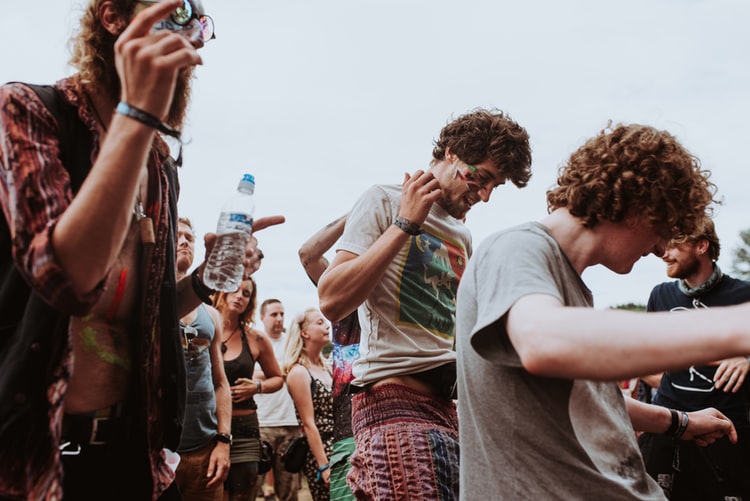 Packing
First thing's first, make a list of all the essentials you need to pack for a long weekend in the desert. Here's a list to get you started:
CASH.

ATMs will be insanely expensive.

Reusable water bottles.

Don't want to miss your fav headliner because you passed out from dehydration. Reminder, no glass allowed!

Clear Plastic Bags.

It's easier to find your things…just trust us on this one.
Camping Gear.

Camping is cheaper than paying for a hotel, and you won't have to worry about those Uber surge fares when everyone wants to leave the festival to their hotels at the same time.
Travel Charger.

Being tethered to a charging dock is no fun. And, in case yours goes missing during the festival, it's a good practice to capture any branded content you need at the start of the day so you can enjoy yourself.
Earplugs.

Not only for the music, but for your neighbors' varying bedtime schedules.
Sunblock.

Let's just say crispy isn't sexy.

And having 5 or more sunburns doubles your risk of melanoma. 
Music Set Plan.

As soon as the schedules come out, plan the sets you want to see with your friends in advance. This will help you save the time you need for 15 minute traverses amongst massive crowds. 
Wardrobe.

Be sure to mix trendy with comfy. Investing in a comfortable pair of shoes will make a huge difference! Blisters can be a real buzz kill when you're on your feet all day. Closed-toe shoes aren't a bad idea either since those mosh pits are just waiting to crush your perfectly polished toes.

 
Extra Tips for Enjoying Festivals 
Leave valuables at home.

It's not worth losing or damaging them.

Use a buddy system.

Don't waste time trying to find your friends!

Create a safe point. In case you get separated from your crew, it's way easier to find your mates at a pre-designated safe point, rather than trying to describe where you are in a sea of strangers.
Don't take drinks from a stranger.

Enough said. 
Stay hydrated.

Heat stroke is REAL out there.
Network.

Plan meet-ups with other content creators! Who knows, you may just make a friend and get another VIP invite

.
Got your own festival stories, tips, or tricks to share? Let your fellow Pluggers know HERE.