Wondering how you can support the LGBTQ+ community long after Pride month is over? Scope Queer fashion & music influencer @rigelgemini's creative journey for how you can take action, drive inclusivity, and contribute to the discussion on equality for LGBTQ+ right now.
Acknowledging The Deeper Meaning of Pride
Q: With Pride parades postponed across the country due to COVID-19, how are you celebrating Pride this month?
Pride is so different this year with COVID-19 and a refocus on Black Lives Matter and supporting the trans community. Where it was all about the parade in years past, this year it is all about the solidarity marches and virtual connection. It's an important year to show the deeper meaning of Pride. I'm hosting some Live sessions with different brands, including Higher Standards and Blued app, and bringing other voices where I can like my friend Brande Elise and Arrrtaddict. I am trying to balance positivity and brightness with the somber reality of our time. It's an important period for introspection.
Sharing Brand Opportunities With Others
Q: With posts on racial justice & equity dominating social feeds right now, how can LGBTQ+ creatives contribute to the discussion on equality? 
By and large, I have seen LGBTQ+ creatives coming together to support the important movements happening right now. On my end, I am trying to turn brand opportunities that come to me into opportunities that I can extend to others and use to support others as well. For example, in a recent show I got hired for with Atlanta Pride, I requested a budget specifically to compensate the creative team that worked with me – of course the Atlanta Pride team was totally on board. Brands are so willing to be part of the positive change, and sometimes all you have to do is come up with an idea and pitch it to them!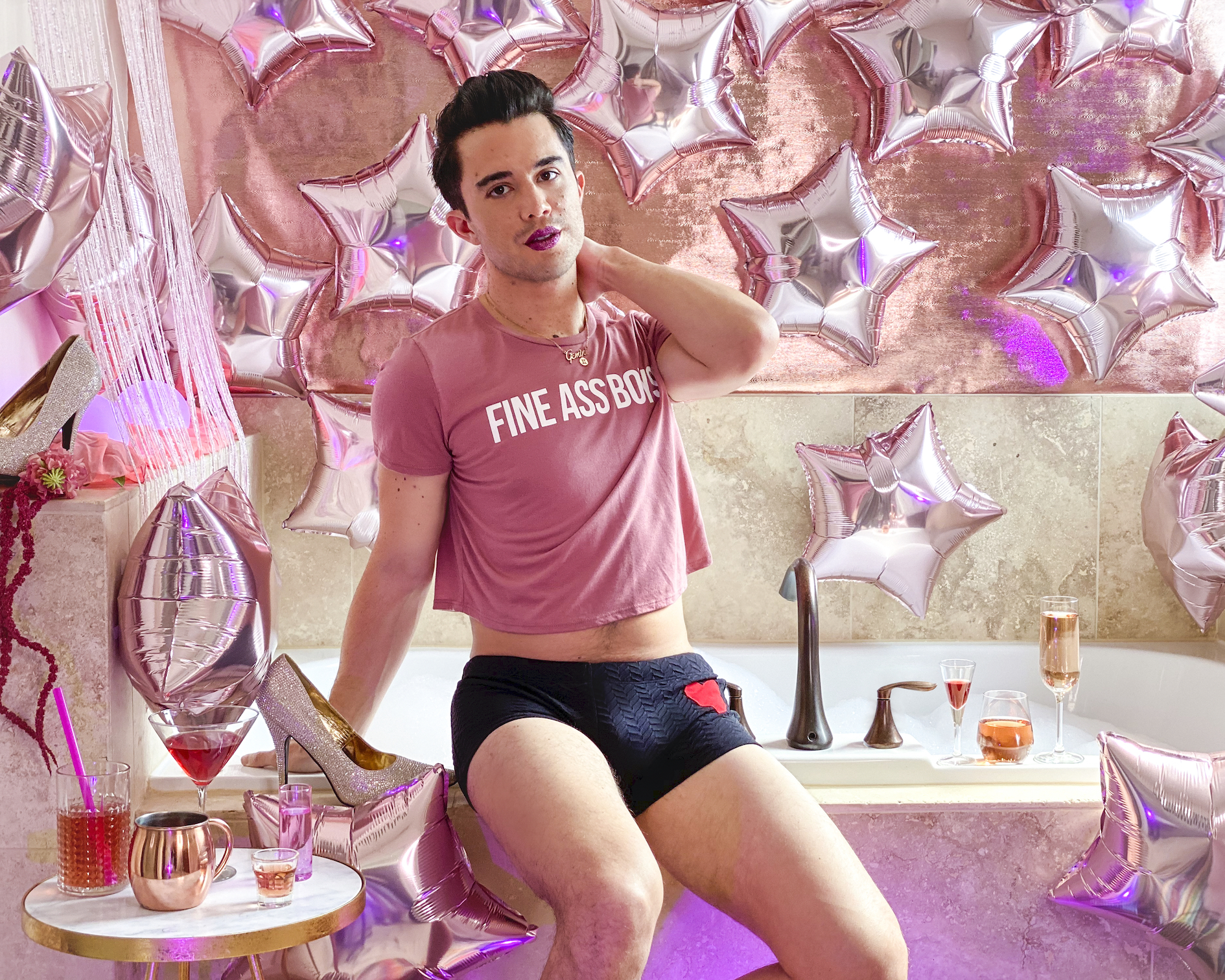 Facilitating Meaningful Conversations
Q: What are your top 3 tips for facilitating meaningful conversations with your following?
1) Live broadcasts have become such an amazing way to connect with your following. Schedule a time, bring on a friend, and pick a topic. This will start to show your followers more about who you are.
2) Open DMs with your followers and have a chat! It's great to meet new people. We can often hide behind a wall in social media, so it's great to connect with and encourage others.
3) Create video journals or personal vlog posts on a platform like YouTube or IGTV to allow for time to really think about an idea or discuss something. Videos are such a great way to show the real you and to connect around topics you care about.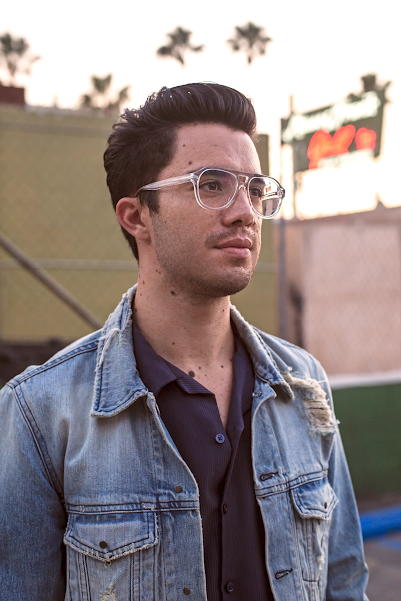 Driving Philanthropy and Social Justice
Q: How do you envision changes to philanthropy and social justice in influencer work & brand partnerships moving forward?
Philanthropy has always been part of my work as an influencer. I have used my platform over the years, alongside my husband Cameron Lee who is a visual artist, to showcase LGBTQ+ artists in art shows, host creative panels, and fundraise for LGBTQ+ non-profits. Brand partners like Lexus have been an instrumental part of this, through sponsorship and participation. As influencers, we have a platform, and I encourage us all to do work in the real world that has a lasting impact.
Identifying Authentically Inclusive Brands
Q: How can the LGBTQ+ community identify brands that are authentically inclusive, rather than opportunistic?
There is some important criticism of what people are calling "Pride ™" right now. That is to say, brands that slap a rainbow on something, call it Pride and then use it as yet another wave of marketing to drive sales. The questions brands should ask are: Do they have a deeper commitment to the LGBTQ+ community during Pride and throughout the year? What sorts of business practices or financial support has the brand given to the LGBTQ+ community? And if the brand is going to donate a percentage of sales to LGBTQ+ non-profits in honor of Pride, are they committing to a minimum donation that they can disclose?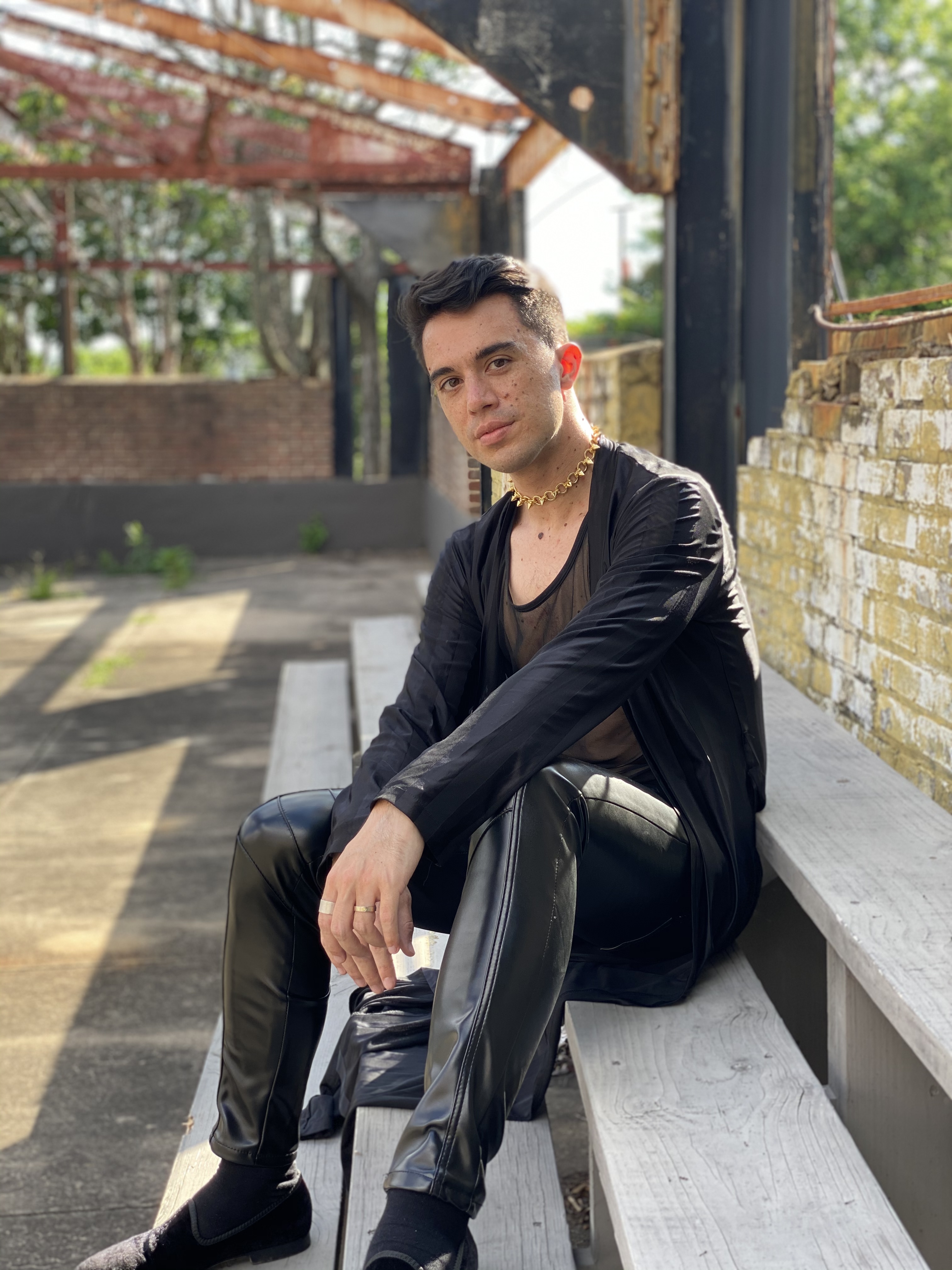 On the influencer side, it's so important to consider the optics and meaning behind Pride partnerships. Some questions for influencers to ask themselves about Pride partnerships are: Who is the campaign benefitting other than the brand and yourself? How can you find ways to use the campaign to lift up others, especially people of color and trans people, and/or compensate them? What meaningful messages can you convey through the campaign beyond product promotion?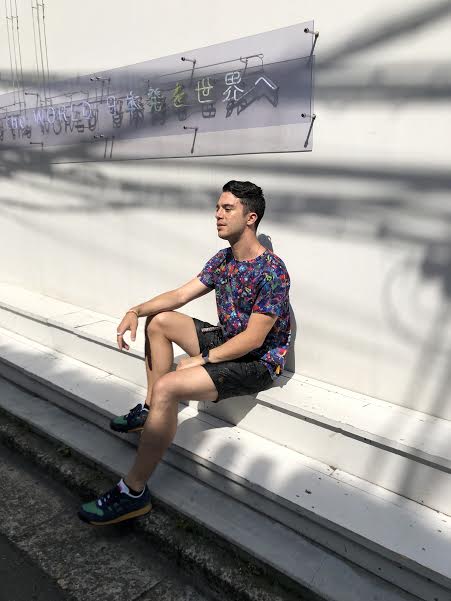 Exploring New Creative Horizons 
Q: What are your current creative specialties, and long-term aspirations as an influencer?
On my Instagram and YouTube, I have focused on content creation, photography, and vlogging for such a long time. It has been a wonderful way to explore an aesthetic and connect with some amazing brands like Mr. Turk, Lexus, LifeStyles, and so many more. And now, for the first time, I have taken a foray into music. It's been exciting to work with producers and other music artists like TIAAN and Ocean Kelly to create some amazing tracks. For my first music video "I Can't", I was able to include two of my icons Alyssa Edwards and Gia Gunn and a whole cast of friends and family for a #StayHome, zoom-style video celebration. Now I'm on my third song, Gorgeois, which is all about luxury and lavishness, and it's totally campy! It's been fun to explore other creative artforms and express some new energy! My music can be streamed on all platforms, including Spotify, Apple Music, and YouTube.
Support Rigel by watching his new music video for Goreois on the Rigel Gemini YouTube channel! 
Need content or want to meet more creatives? Contribute to our Tip Jar Series to get featured in our newsletter & socials, and gain visibility in our community!  If interested, click here!