Have you ever been devastated by leaving behind a creative passion or project? Meet our Spotlight Plugger, Malvika Sheth. She's a trained Indian classical dancer who turned to digital content creation as a new outlet that saved her from creative heartbreak, and found a powerful self confidence in the process.
She just went for it!
"As someone who had several creative outlets/hobbies in high school, I felt a sudden jolt when I transitioned to college and had to leave my creative pursuits behind. I had actually trained extensively for a professional three hour solo dance debut which I gave just two weeks before heading to college, and leaving dance behind had me feeling empty inside. Yes, I could still practice whenever I wanted to on my own time, but I yearned for something more."  

"Since I knew fashion was always a major interest of mine that had been left untapped, with the encouragement of my friend who had her own poetry blog, I decided to start [a blog] of my own in my second year!
The creator's journey.
"The journey so far has been beyond my wildest imagination. When I look back, it's insane to me that I've been able to partner with brands like Uniqlo, Dove, YSL Beauty, Jimmy Choo, and more. Never did I think that at age 18 I'd attend shows at NYFW, and then at age 20 take on Paris and Milan. 

I think being your own boss and working for yourself has several perks, and for me, the most important has been the fact that it's helped me work on my own self-confidence."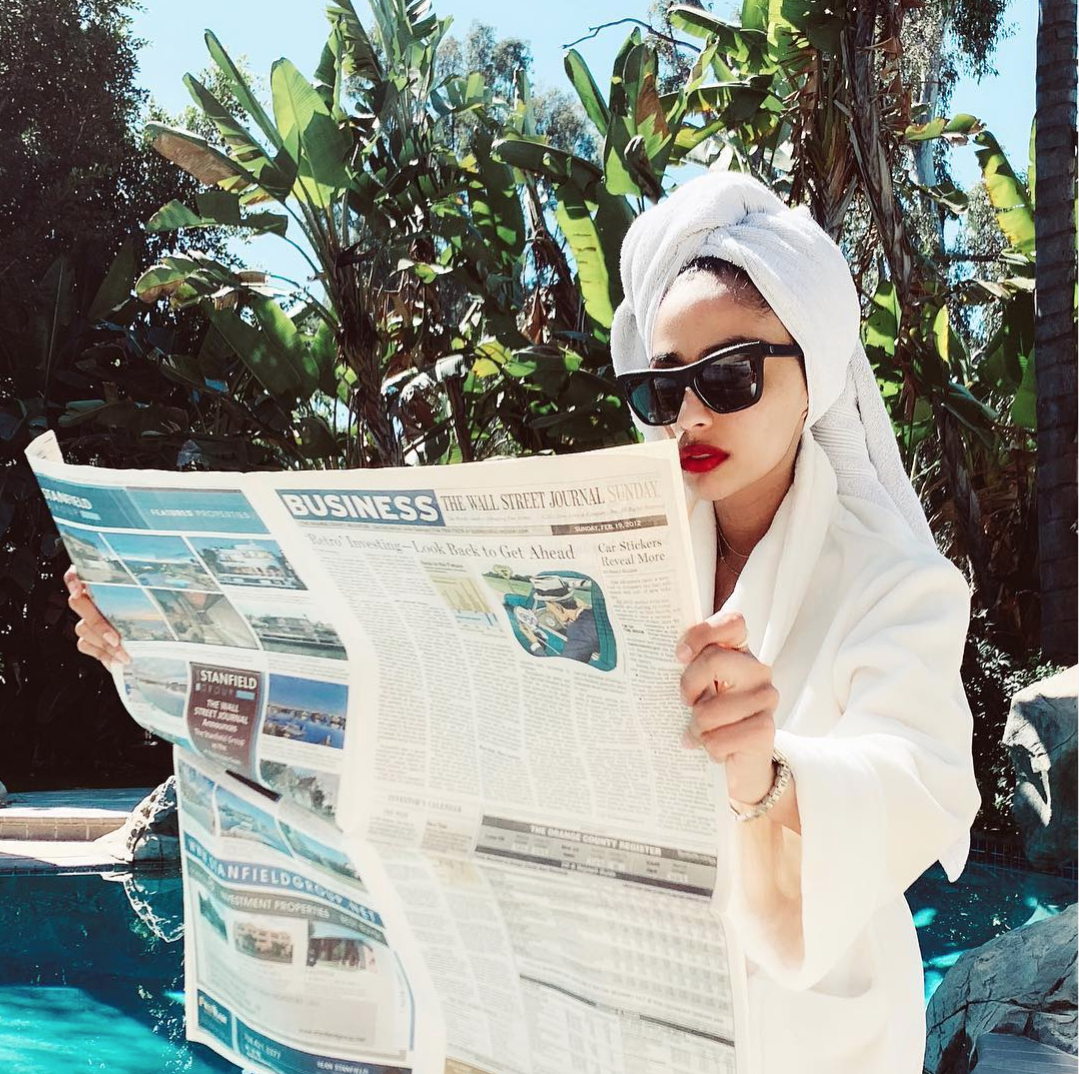 Easy doesn't mean good.
As with any journey to a dream, Malvika has overcome obstacles to reach her goals.
"Deep down, I know that when things are easy, the results are usually due to luck and are very short lived. I choose what I do very carefully, because I know that if I do something I enjoy, I will work my hardest at making it what it needs to be. 

"As brands started to approach me with paid deals, I knew I wanted to actively work on scaling it. So, I took a hard route to graduate in 3 years instead of 4, and here I am working on @stylebymalvika full time!"

"I still face days where I crave more hours to get things done, or wish I were better at smaller tasks that my business requires. However, each day is an opportunity to grow. You can always learn how to be more efficient with your time, or simply get better at the things you're doing. I'm fully a one woman business at the moment, and while it is difficult, I have enjoyed every minute of it because I know I'm working towards my dreams." 
No longer hiding behind a mask.
While fashion and beauty is important to Malvika, these creative outputs did not always flow from a strong and confident inner strength. 
"When I was younger, I was a bit unhappy with the way I looked–at the time I considered myself overweight and dark-skinned, and had oily hair and skin. While I wish I could go back in time and tell myself I was indeed beautiful, I must be honest and say that I used fashion and beauty as a way to hide and mask my insecurities. 

Since I am and have been an Indian classical dancer, my appreciation for my culture runs in my veins. I am thankful that society started to embrace diversity more–slowly, as a young teen, I grew into believing that I didn't have to unrealistically expect myself to be tall, thin, and white. Instead of trying to hide my figure by wearing baggy clothes, I now openly express myself and my inner personality through what I wear, [including] my love for color, ornateness, craftsmanship, and generally modest dressing [which is influenced by my Indian heritage].

Fashion and beauty is about who I am today instead of trying to make myself into someone who I should be."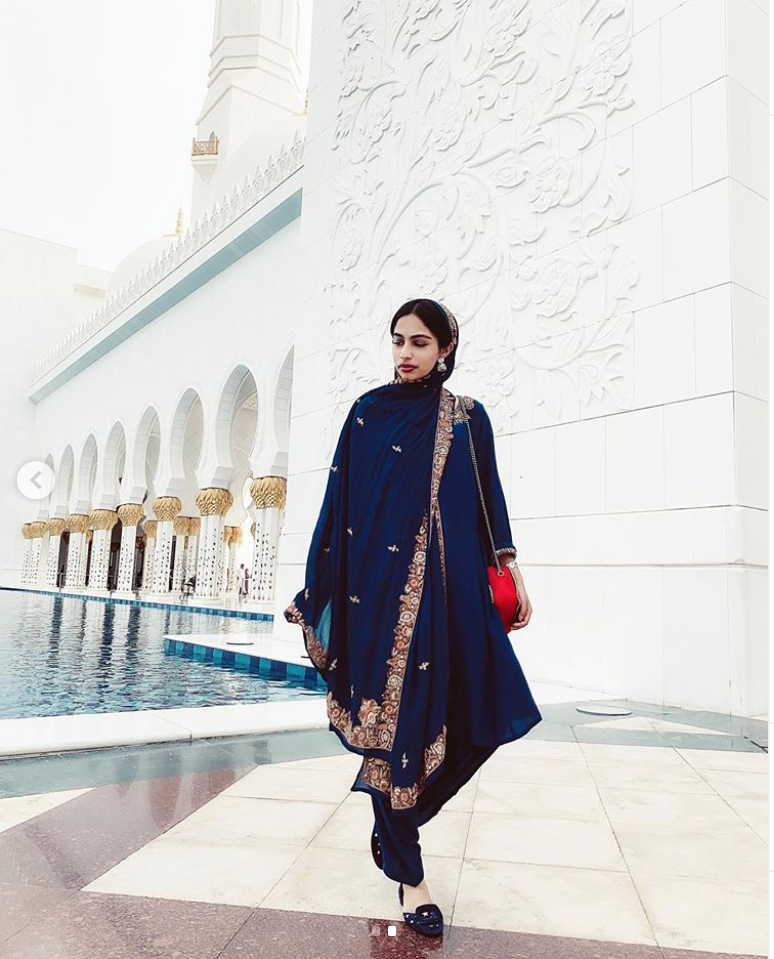 She learned her worth.
Malvika shared about the changes she's noticed within herself as her time in the industry has progressed. 
"I used to practically work for free because I felt that it was a privilege for a brand to reach out and work with me. When you do what you love, it's hard to turn total 'business woman' because often, it doesn't feel like work. However, having been taken advantage of a few times in this sense has had its own advantages–I've learned my worth. I've definitely learned how to stick to my guns and not undervalue myself."
Her advice? 
"If there's something you want, get up, get dressed, and go for it! And make sure you look bomb in the process! Invest in key luxury pieces, but also be colorful and different in your style." Her largest piece of advice to someone starting out in the industry is "Do not let anyone tell you that you cannot or should not do it. 

I've been told that the cutting through the fashion industry is the "hardest cake to cut," but even if that's true, so what? If you want something bad enough, you have got to go out there and get it." 

 "I loved how Beatriz Adrianna talked about having her business side bloom alongside her creative side. It's hard to be both, but you learn in both realms as you continue on your journey!"
Tips for shoppers. 
"I am a huge online shopper because once I find a product I like, I do a search to make sure I'm getting it at the best price. Even if I find something I like in store, I often will do a quick Google search to see if it's the lowest price! The Indian (Desi) in me comes out! I love The Outnet and YOOX for fun designer things."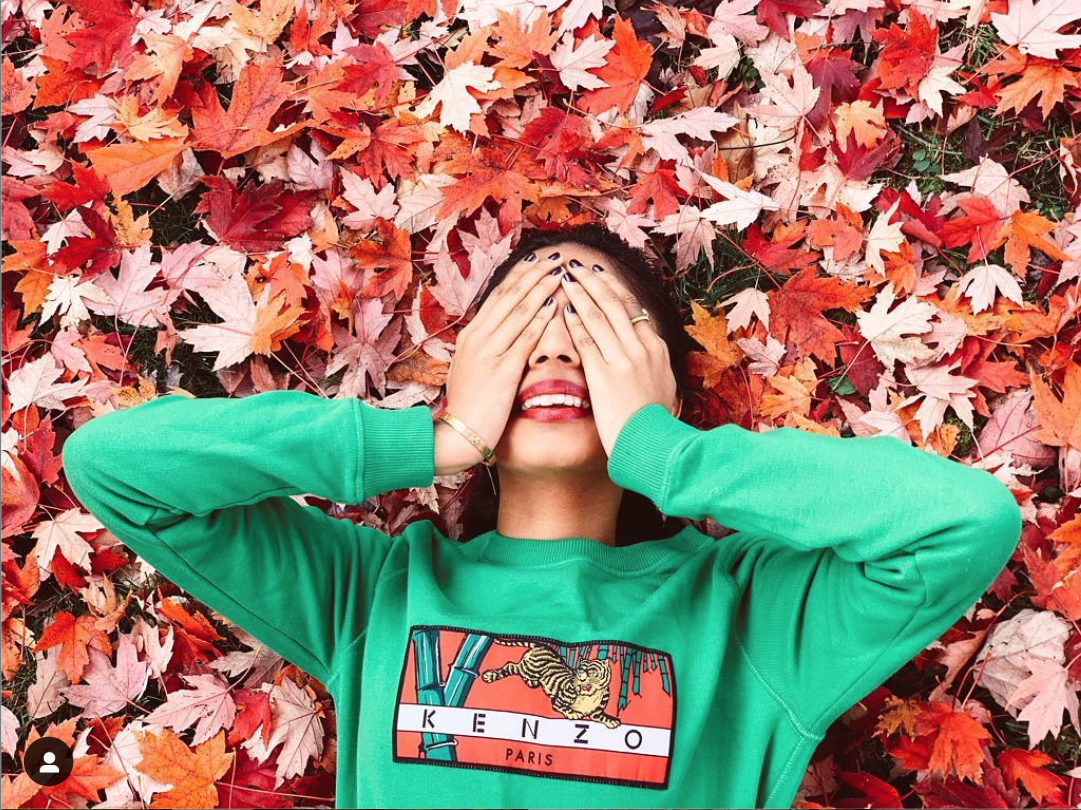 Goals, goals, goals!
Where does she want to be in 10 years? Well, let's just say her dreams are definitely inspiring.
"In the spirit of openness, honesty, and unapologetically being myself, I'm going to say it straight. I want the covers of the top 3 VOGUE's." 
Get it, girl!!!